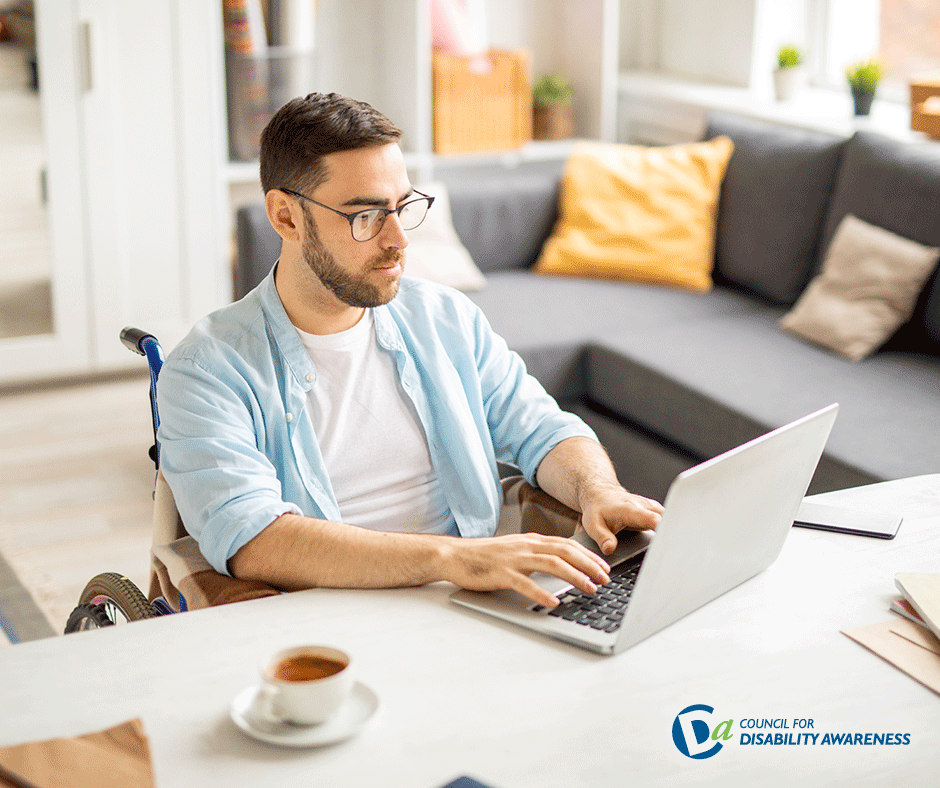 By Gene Lanzoni Assistant Vice President Group & Worksite Marketing – Thought Leadership Guardian Life Insurance Company of America
Making workplaces accessible to employees with disabilities goes well beyond physical modifications to the workspace. Employers should also actively seek to make jobs overall more flexible to meet the demands of a diverse workforce.
In Guardian's Workforce 2020: Meeting the Benefits Needs of Today's Diverse and Modern Workforce report, we found that disabled workers were less likely to consider their employers inclusive and less likely to say that their employers care about their wellbeing than the average worker. Satisfaction is trending down among workers with disabilities. In 2017, 41% of employees with disabilities considered their workplace culture supportive, and in 2020, that number was 38%.[i]
Among the 6 million disabled employees in the U.S., 82% are employed part time. That means disabled workers are less likely to have the kind of benefits that come with full time employment, including employer-sponsored health insurance, paid time off, or retirement savings plans. Limited access to these benefits can have a detrimental effect on an employee's physical and financial health. As employees with disabilities often face a higher cost of living due to special transportation and housing needs, working only part time further exacerbates the economic gap between disabled workers and workers with no disability.
Lack of affordable healthcare could saddle disabled employees with additional bills or prevent them from seeking medical attention when they need it. And discrimination or a lack of access to a broad range of jobs can affect self-esteem and contribute to an overall gap in wellbeing between disabled workers and the average worker.
Fortunately, there's much that employers can do to reverse the trend and create more inclusive and supportive environments for disabled employees.
By specifically directing recruitment materials toward disabled applicants, placing ads on job boards serving the disabled community, or recruiting at job fairs for job seekers with disabilities, employers can help job seekers identify companies that are eager to hire employees with disabilities and help them to be successful in their roles. Job training opportunities as part of the hiring process can also help employers better assess applicant's ability to perform a job and overcome any unconscious bias on the part of hiring managers.
Flexible work arrangements
Our research found that while 70% of workers with disabilities want the flexibility to telecommute, only 18% have the option to work from home. Allowing employees to work from home could open a wealth of employment opportunities to talented workers who are unable to commute to an office each day.
More than half of disabled workers want health benefits that cover telemedicine visits, and paid leave and health concierge services are especially important to this demographic. With more flexibility and options for virtual health care, employers can start to close the gap in employee health and wellbeing.
The kind of flexibility that's essential for many workers with disability is also on the rise in the workforce as a whole. In 2019, 72% of talent professionals agreed that work flexibility was very important to the future of recruitment and HR. From 2005 to 2017, the number of remote workers in the U.S. rose 157% and recent leave laws in some states have expanded access to paid leave for employees, making paid leave one of the most important workplace trends for 2020, according to the Society for Human Resources Management.
How Covid-19 is impacting the inclusive workplace conversation
Now that the Covid-19 pandemic has forced businesses to adapt to remote work, many employers are seeing that employees can do their job effectively from home. More than half (62%) of employed adults in the U.S. have been working at home during the pandemic, and experts anticipate an ongoing trend toward remote work even when offices begin to reopen. Parents who are caring for children at home while working may now need the flexible work schedule that 73% of employees with disabilities are also looking for. Sick employees may be taking advantage of telehealth care for the first time. And more workers are beginning to understand what life is like when not commuting to an office each day, which can be physically challenging or pose a risk to their health.
In our study, 1 in 8 employers said recruiting employees with disabilities was a priority. For those employers, flexibility and expanded benefits could earn the loyalty of disabled employees who were twice as likely to stay with their employers for at least 10 years when they strongly agreed that adequate accommodations were being made for them. And for employers who have not yet made accessibility to disabled workers a priority, the massive shift in work life many of us are now experiencing could help them see how they can make their workplace more accommodating to a diverse workforce.
[i] Unless otherwise indicated, statistics are from Guardian Life's Workforce 2020 report
The Guardian Life Insurance Company of America, New York, NY.
2020-102093