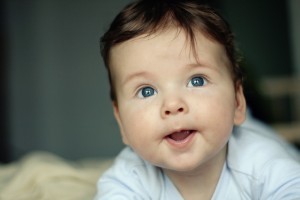 Starting a new family is exciting but has significant personal finance implications that few first time parents are prepared for.
However, getting your personal finances in order soon after you bring your newborn home is important.
Here are six personal finance tips to help you get started.
Apply for Your Newborn's Social Security Number
To set up any kind of savings account or claim your newborn as a dependent you will need a Social Security number. Fill out the necessary paperwork to get a Social Security number as soon as possible after the birth of your child. Most hospitals have all the proper paperwork available so you just have to ask for it.

Buy, Review, and Adjust your Insurance Policies
Having comprehensive insurance coverage is always one of the important personal finance tips, but it becomes even more crucial when you have a family to care for. While most people think about health insurance—and that is important—it's not the only type of insurance you need to make sure you have.
Life Insurance: Many parents take out a life insurance plan on their newborn but it is also important to consider taking a life insurance policy for each parent. While death is not something we like to think about or plan for, having life insurance can help secure a more stable financial future should one parent pass away.
It can help cover the cost of child care as well as other expenses related to raising the children if the surviving parent has to work.
Disability Insurance: Of course we are a bit biased on this one, but disability insurance tends to be one of the most overlooked benefits by new parents because most people don't think they'll ever be out of work long enough to take advantage of its benefits.
Unfortunately missed work due to illness or injury—and the resulting loss of income—has huge financial implications that few parents are prepared for. Do you have enough savings to get your through a period of time without an income and still be able to care for your family and cover all necessary expenses? 
Seventy-seven percent of consumers say they would not be able to pay their bills for more than a year if they suffered a loss of income.
Health Insurance: You might already have health insurance through your employer or a pervious policy. Now is the time to review your health insurance plan to make sure it suits your new family's needs and adjust your policy accordingly to include your newborn.
Personal Finance Tips You Wish You Didn't Need: Make a Will
Just like life insurance, making a will is one of those personal finance tips that you'd rather not think about. But it's important. For you and your new family.
Meet with a lawyer to prepare your will. Make note of all assets and debts, as well as the person you want to be your child's guardian. Make sure you ask that person first. You need to know for certain they are comfortable with being your child's guardian in the event of unexpected events.
Start Saving for a College Savings Plan
One of the best personal finance tips for the well-being of your child's future is to start saving now for college. Your child may be a newborn today but before you know it he/she is ready to go off to college.  Luckily, there are many tax-advantaged education savings plans available to parents.
Start saving for college with a savings plan such as a 529 plan as soon as possible.
A 529 plan offers tax advantages and other incentives to make it easier to save for college for a designated beneficiary such as a child or grandchild. A main advantage of this plan is that earnings are not subject to federal tax and generally not subject to state tax when they are used for qualified education expenses such as tuition and other fees, books, and even room and board. However, contributions to a 529 plan are not deductible.
Personal Finance Tips for YOU: Remember Your Own Financial Goals
While saving for your newborn's education and future needs is important, so is thinking about your own financial goals such as saving for a house, car or even vacation. 
Also, start saving for your retirement.
According to a survey by T. Rowe Price Investment Services, most parents appear to be sacrificing their own financial security to save for their children's future education. Judith Ward, senior financial planner with T. Rowe Price, says: "Make sure you're on track for your own retirement first," and then figure what more can be set aside for college savings. One of Ward's personal finance tips is for parents to try and save 15 percent of their salary, including an employer match in a  401(k) plan. 
Start a Budget to Meet Your New Family's Needs
No matter how many great personal finance tips you are armed with, undoubtedly expenses will grow as you expand your family. There will be expected and unexpected expenses at each stage of your child's development.
BabyCenter.com offers a great calculator to help get you started in calculating some of the costs you'll incur in your newborn's first year.
Start your budget now or adjust an existing one to include all the new expenses as a result of your new expanded family.
While some might be uncomfortable or a burden, applying these six personal finance tips today will help secure your financial well-being for many decades to come.
photo credit: Bernardas via photopin (license)