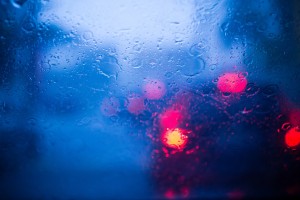 If you own a car, having auto insurance coverage is essential.

In most states, you are required by law to carry some level of auto insurance coverage.
Even if you live in a state which doesn't mandate auto insurance, this type of coverage is crucial.
Why is Auto Insurance Coverage so Important?
Auto insurance coverage can give you peace of mind because it will protect you financially if you get in a car accident.
If you got in a car accident there could potentially be:
Repair or replacement costs for your vehicle

Repair or replacement costs to other property

Medical costs of any injured passengers
Even simple dents and scratches on the vehicle can cost hundreds to thousands of dollars. If you need to add medical expenses for any injured passengers, you could face a bill worth tens of thousands of dollars.
These costs can be significant and it can all add up pretty fast.
If you caused the accident, without any auto insurance coverage, you would be solely responsible for all the damages.
Therefore, to protect yourself against these expenses, you must own auto insurance coverage.
Three Main Types of Auto Insurance Coverage
In today's post, we describe the three main types of auto insurance coverage.
Liability Insurance
If you cause an accident while you're driving, you will be protected under liability insurance.
Liability insurance will cover the cost of repairing any property damaged by the accident as well as the medical bills from resulting injuries.
Your insurance company will cover the expenses, up to a maximum limit listed in your policy.
Most states require you to have a minimum amount of liability coverage. However, if you can afford the premiums, it's a good idea to buy coverage above the minimum liability insurance requirement.
Having the right amount of coverage protects you against the risk of having to pay a large amount of money because your policy limit has been exceeded.
Collision Coverage
Collision coverage will pay for the repairs to your vehicle if you get into an accident covered by this type of policy.
For example, if you crash into a pole, or hit another car, collision coverage will pay to fix your vehicle.
If your car is older and not worth much anymore, you may not want to purchase collision coverage.
However, if you own a relatively new or expensive car, it makes sense to buy collision coverage.
Comprehensive Coverage
This type of auto insurance covers damages to your vehicle not related to an accident.
These damages can include:
Fire

Theft of the whole car or parts of the car like stereo or rims

Acts of God such as hurricanes or earthquakes

Vandalism of your vehicle

Hitting a deer with your car
Comprehensive coverage is optional and the premiums can be costly.
Therefore, if your car is easily replaceable you may not need to purchase comprehensive coverage.
These types of auto insurance coverage differ based on what they cover and how they protect you. The types of coverage you opt for can influence your premiums as well. Therefore it's important to shop around and talk to insurance agents to find the best auto insurance coverage suitable for your needs.