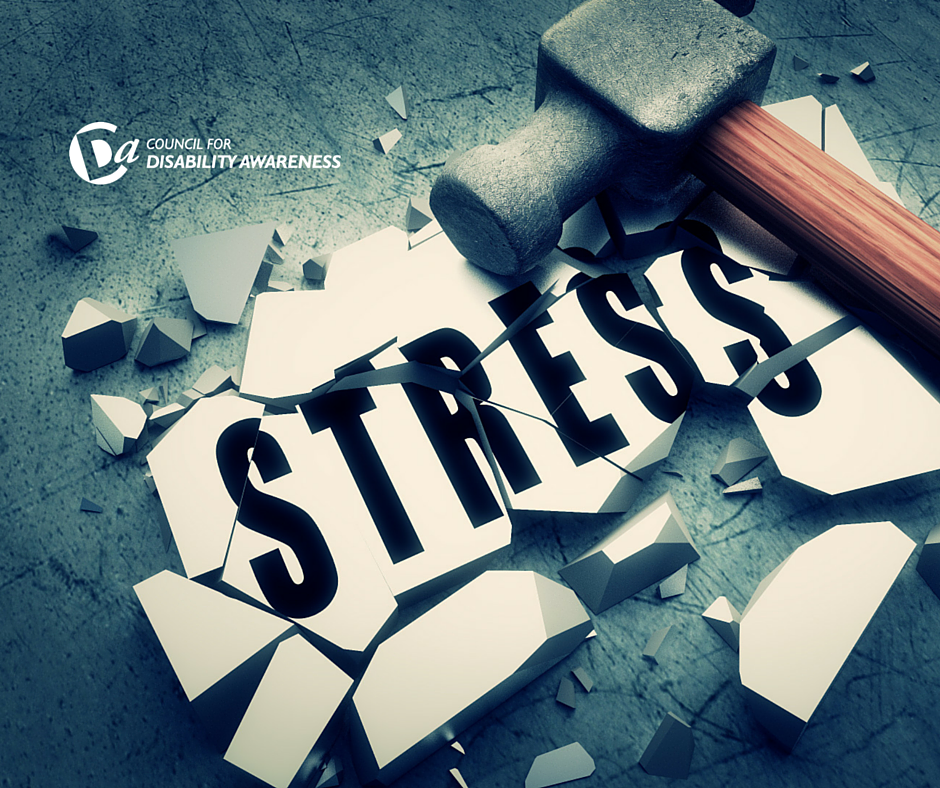 You are late to every daily appointment you have. You have always done so, and there is no behavioral change in sight. But that's ok, you have yoga tonight. Some stressors and stress relievers are well-known such as those just mentioned. But can you identify some of the lesser known stressors and alternative stress reducers?
4 Stressors You May Overlook 
You're Too Composed 
Are you like Fonzie on the outside, but the Tasmanian Devil on the inside? Sometimes this image can wreak havoc on your emotional well-being.
In a new study from the U.S.C. Marshall School of Business, sharing your feelings of anxiety or stress with colleagues, even superiors, who have had similar experiences, can actually improve your mood and your relations with peers and bosses because they feel a connection.
You Work In An Open-Space Floor Plan 
Can't shake that feeling of being overwhelmed most days? Don't blame your project manager. It could be the fault of your work-space design.
According to a recent study, if you're in an open-floor plan, you're likely to feel more stress than those who work in private spaces. From the din of noise surrounding you, to the level of overhead light, those who sit in the open tend to have significantly higher levels of stress.
Clutter  
How many times have you heard a cluttered environment means a cluttered mind?  Well there may be truth to that. According to Ramani Durvasula, PhD, professor of psychology at UCLA, "Lots of clutter can lead us to feel hemmed in, disorganized and contribute to a sense of stress."
One of the easiest ways to turn stress down a few notches is by taking the time to get organized. You'll think more clearly on the job by cleaning up your workspace.
Lying 
It doesn't matter if it's a little white lie or a giant untruth, lying of any kind is bad for your health.
Lying can put extra pressure on you to remember who you lied to, what you told them and how to keep the lie alive. It can actually cause gastric distress. And it can cause constant stress over guilty feelings.
Surprised?
Did any of these surprise you? If they did, just a bit of thought about each scenario likely brought you around to understanding how each circumstance can release stress hormones.
Well, as they say, the first step in correcting or improving a situation is awareness. Awareness and a couple of alternative stress reducers, which we enthusiastically include:
5 Lesser-Known Stress Reducers
Laundry
For many, doing laundry is a stress reducer. A sense of relaxation can come from folding warm clothes, the hum of a drier, and even the "aromatherapy" of fresh clothes.
Games
Instead of watching television or playing video games, break out a board game—an excellent stress reducer. Board games are a simple and enjoyable release and include a variety of options for any kind of stress. They keep your mind busy and "force" you to share time with friends.
Massage your ears
The ear massage is a fantastic stress reducer. It releases endorphins in your brain and makes you feel just plain good. And it only takes minutes. Start by gently rubbing your earlobes with your thumb and index finger. Then squeeze the outer edges of your ears all the way to the top. These parts of your ears have tiny reflex points that serve as stress reducers for specific areas of your body. Finish by using your index fingers and middle fingers to massage behind the ears on the bony part of your skull.
Put your thumb in your mouth, make a seal and blow
Yes, really. Stress and anxiety can really affect your brain. But you can calm your nerves by blowing your thumb from your mouth. This works as a stress reducer because it activates your vagus nerve. The Mayo Clinic explains that the vagus nerve can reduce your heart rate, blood pressure, or both, and can even be used to treat mild mood disorders.
Change your passwords
Inc.com wrote a story about a man who used creative passwords as stress reducers after his divorce. He chose creative passwords that cheered him up and reduced  stress levels.
The sheer number of times you enter a password during the day, can create a typed mantra, one that reiterates positive thoughts.
Try these alternative stress reducers in your daily life. They will improve your outlook and your health. We recommend starting with the "blowing on your thumb." Because it would be fun, look funny, and be some unusual wisdom to share with your co-workers and family.
If blowing on your thumb isn't your style, you could always wait for the next National Puppy Day!
Image Credit: Shutterstock