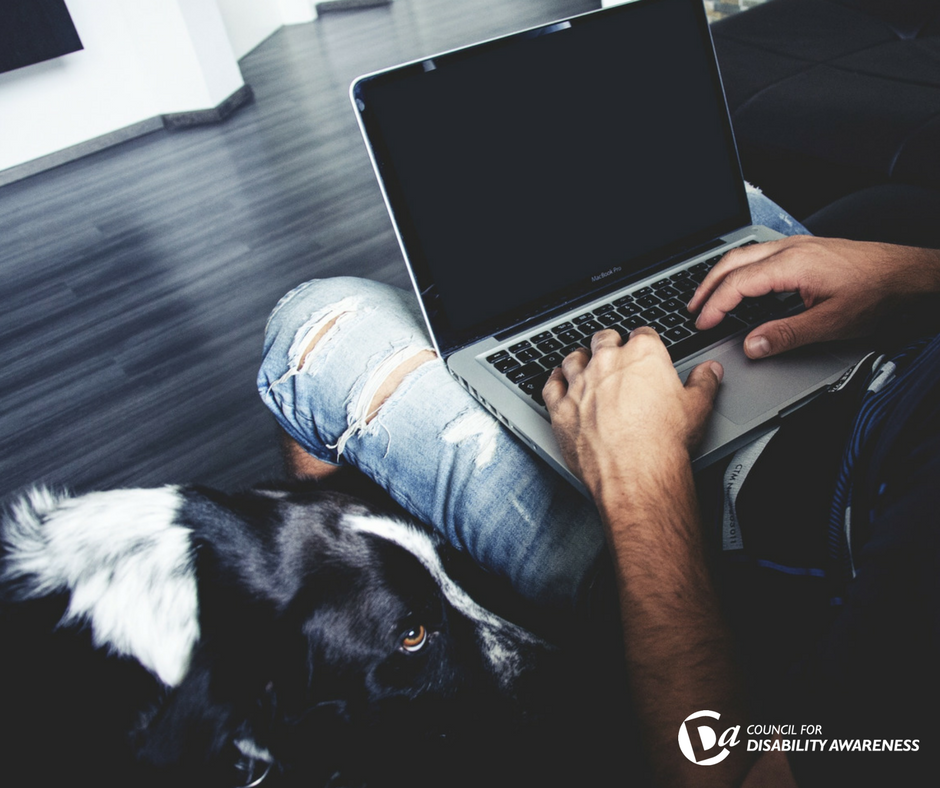 Employers Starting to Notice Positive Research and Results of Emotional Support Animals
The workplace support that emotional support animals provide for many individuals' mental and physical health is undeniable.
ESAs are generally dogs and cats, but you can also opt for other domesticated pets, like birds, hamsters, and guinea pigs. ESAs offer unconditional love and companionship to their handlers.
They create health benefits, which in turn can help alleviate symptoms of mental disorders, such as depression, anxiety, bipolar disorder, PTSD, and more.
Nowadays, more companies and workspaces are realizing the dependency of individuals with mental health challenges on their emotional support pets.
Employers are looking to provide workplace support because they are looking at the bigger picture, which involves the employee's overall productivity and dedication to the job.
A survey by the American Pet Products Manufacturers Association showed 17 percent of businesses facilitate registered support pets in the workplace.
The most common pets in the workplace are dogs, accounting for 76 percent of the total ESAs at work. Leading companies who are animal-friendly include Google, Etsy, Amazon, and Mars, Inc.
Why Emotional Support Animals Benefit the Workplace
Lower Stress, Team Bonding, and More Productive
Having a loving companion by your side at work promotes motivation. It also reduces work-related stress. An experiment carried out by Central Michigan University involved testing two groups.
One group had a dog with them throughout the day, while the other group did not. The results indicated that the group with the therapy animals showed more mutual trust, intimacy and team bonding as compared to the other group.
Another research study by Virginia Commonwealth University tested the psychological and physiological effects of pets in a working environment. Researchers concluded that employees who left their ESAs at home experienced a 70 percent increase in stress levels during the work day, as opposed to an 11 percent decrease in stress levels for those who were accompanied by their pets in the workplace.
Lower stress levels can result in lower blood pressure, and reduce the risk of heart trouble.
How is that related to workplace productivity? Workers who fall sick less often take fewer days off due to illness, are in better moods, and make fewer health insurance claims.
A study presented by the American Pet Products Manufacturers Association shows employees who work in animal-friendly environments are much less stressed, happier (of course, who would mind a cute fluffy pooch?), more cooperative, more creative, and overall more productive.
Attract Younger Talent
The desire to bring an emotional support animal to work is currently a popular trend.
This is especially so among millennial and post-millennial employees. When allowed to bring ESAs (typically dogs and cats) to work, employees are happier.
Other benefits include: less expense for pet daycare, and less worry less about animal welfare. This frees employees to focused on work. Employees may also work longer hours. No longer is there the need to rush home for a pet.
A Friendly Work Environment
Your ESA can be a natural icebreaker and "people attracter." After all, who doesn't want to engage a cute pet? You will automatically make new friends, and may even succeed in making the office atmosphere more friendly, fun and interactive.
A lively work environment is likely to spark motivation and lighten spirits so workers perform better. This benefits both the company providing workplace support and the employees.
Workplace Support: A Win-Win Situation
To those who have had experience bringing an ESA to work or those who have worked with someone who has, there is very little downside. This is a workplace support option that has finally starting to gain the appropriate recognition.