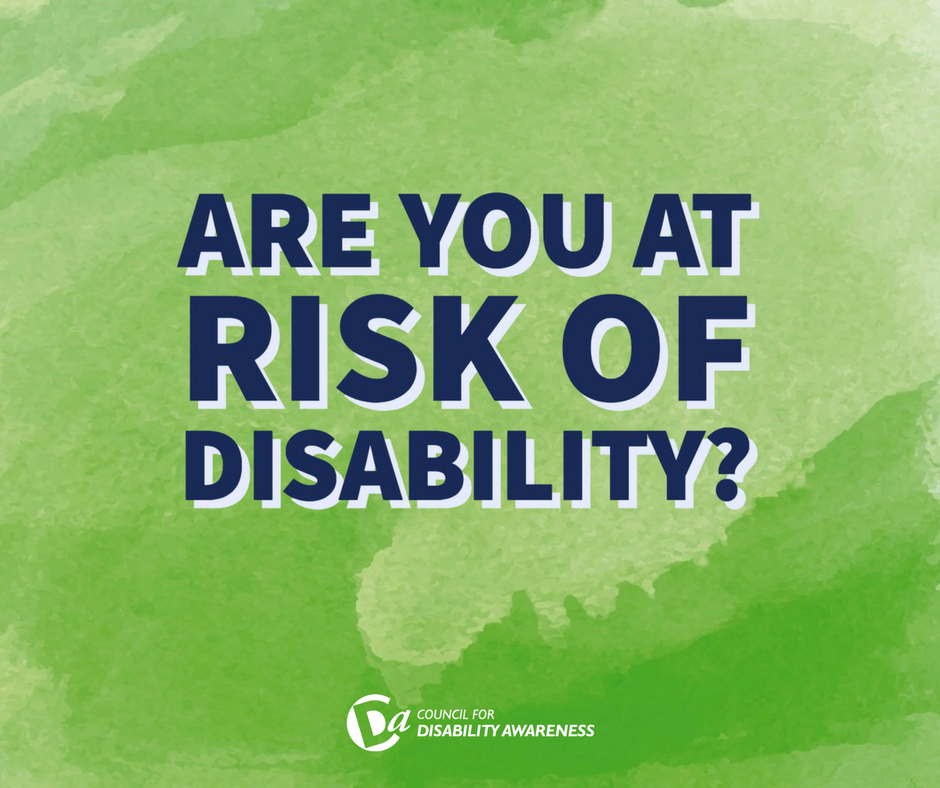 Most people consider themselves to be in good health. This is especially true of those in their 20s. Missing work for an extended period of time is something that happens to your parents, not to you.
Despite confidence in your own health, there may be some hidden risks that could increase your likelihood of missing work due to a disability.
Here are a few signs that you may be at a higher risk of having a disability claim in your future.
A History of Sprains and Broken Bones
Was your childhood marked by a series of broken bones and torn ligaments?
As an adult, do you find you're frequently spraining your ankle or having back muscle spasms?
Many of these problems start out as occasional minor inconveniences, but they might be a sign there's a more serious problem looming.
For instance, recurring back pain could be due to a bone spur which needs surgical intervention.
Ailments That Can Impair Your Health
If you've been diagnosed with diabetes, pre-diabetes, or metabolic syndrome, you are at an increased risk of a disability claim.
Although these conditions can be managed, they have a correlation with causing disability as you age.
Look Out for These Inherited Issues
If you haven't had your genetic profile done, you may want to do so.
Research has found several health issues which can be passed down from generation to generation and have a high incidence of causing disability claims, including:
Heart disease
Cancer
Back pain
Mental health issues
Neurological disorders
Next Steps
Having a genetic profile completed can make you aware of the genetic markers you carry.
This gives you a starting point for a conversation with your doctor on how to mitigate risk related to these issues, and to watch for common symptoms.
You can have a genetic profile completed on a standalone basis, through a company such as 23andMe.
If you are looking to use your genetic data to inform health decisions, such as eating to optimize your health, it may make sense to be profiled through a service like Habit, which provides insights into how your genetic makeup affects the nourishment your body needs.
While you can't change the past, you can plan for your future.
Make sure you're ready to handle a disability that takes you away from work by understanding your options for replacing your paycheck.