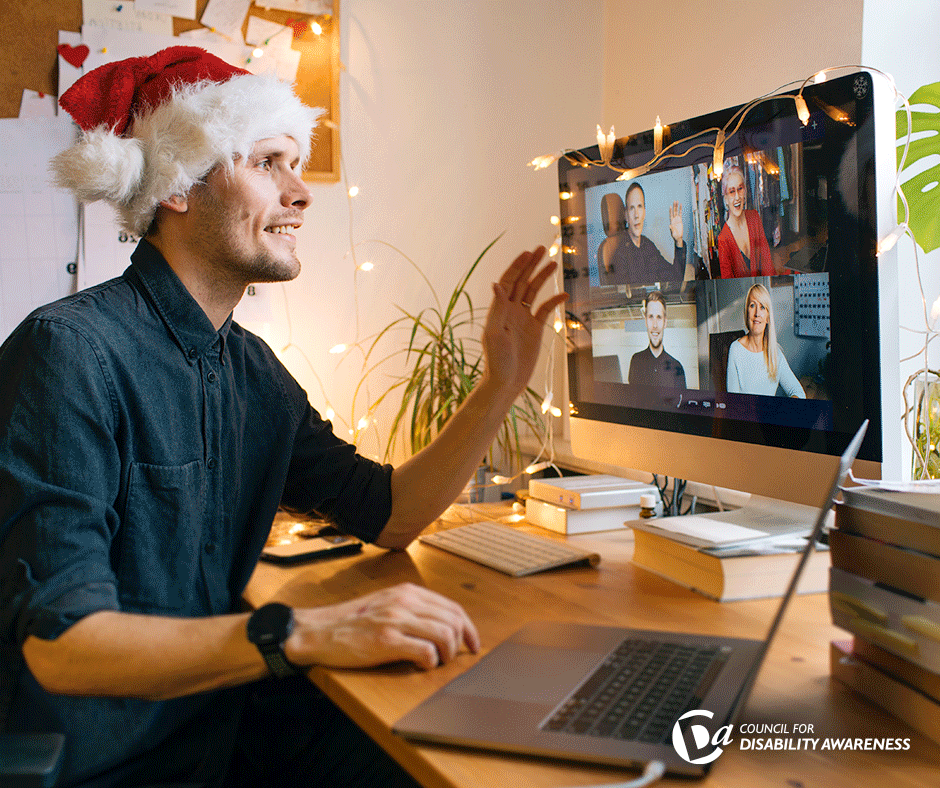 If there ever was a time to pull out all the stops for the holiday, this is it. Unfortunately, many companies are forgoing the traditional year-end celebration, with one survey finding that 44% of organizations say they won't hold one this year.
However, there's no reason to be a Grinch, given that your team might actually need it more than ever. Here are some ideas for socially distanced fun, whether you're completely remote or have some of the team in the office.
But take these ideas with this caveat: Remember that some of your team members might be extra stressed with caregiving responsibilities or health challenges, so more than ever remind them that these events or activities aren't mandatory. You don't want something that you intended as fun to turn into a stressful command performance. For the rest? Let the good times roll…
Host a virtual Secret Santa.
Yes, the office favorite can 100% be played virtually. If you want to set it and forget it, use DrawNames.com, which has tips for a "touchless" celebration here. As always, you can run the game any way you want…including offering a theme (quarantine favorites?) or making it all about gift cards for ease of shipping.
Organize an online "experience."
No need to dial up a Zoom holiday trivia game; instead have a real experience, whether a cooking class, wine tasting (if appropriate for your culture) or paint/art activity. Send the supplies in advance and hire an "expert" to lead the class for the group. If you aren't sure what your team might like, poll them in advance. And if you get strong input for more than one, remember that January is a great time to do something, too.
Show a holiday movie.
Yes, once again…we're a little zoomed out. A holiday movie lets everyone be together without having to create "forced" interaction. Have your team vote on the movie they want to see and plan it for a weekday afternoon; it has that "school's almost out" vibe of elementary school where the most exciting part of the week before break was seeing the teacher pull out a movie.  Send a box of holiday treats beforehand so everyone can have some cookies and cider (hard if you want!) while they watch.
Celebrate non-traditional holidays.
In the spirit of diversity and inclusion, ask employees to share with the team more about special days that they celebrate during December, from Hanukah to Kwanzaa to Boxing Day. Another important holiday, Diwali, just passed but it's very appropriate to have an employee explain it (and mark your calendar for next year). Ask employees to share a traditional game, song, recipe or other activity so the team can get a flavor for how the celebrations are acknowledged.
Have a holiday decorating contest.
We've never had more access to our coworker's home than ever before. Most people go all out this time of year so why not acknowledge their efforts with a little holiday light show? Invite employees who want to participate to give a short tour around their home to show off their decked halls…or even their desk space. Extra points for pets brave (and patient) enough to wear a costume.
Be a great Santa yourself.
No secret about it, your team needs to know you appreciate them now more than ever. 2020 was a doozy, and your company emerged because of the dedication if your team. Now is the time to shower them with thanks, and a nice gift doesn't hurt. If you typically throw a big bash, calculate how much you would normally spend and turn that into a hefty bonus or a higher-end gift, given the scaled-down celebration.
Give the best gift—time off.
We don't have to belabor the fact that your team is probably stressed and on edge. In fact, a recent survey found that nearly 40% of employees say they are taking less time off this holiday season. While that makes sense given travel restrictions, it doesn't meant that employees don't still need time to recharge for self-care. It's up to you to really encourage (and even mandate!) time off, perhaps by taking a "company holiday" for a day or more where no one gets on email. Even knowing that someone has sent a message or has a question can be enough to turn a relaxing day into a stress.
More than any company party, this time to refresh might be what your team needs most in holiday 2020.