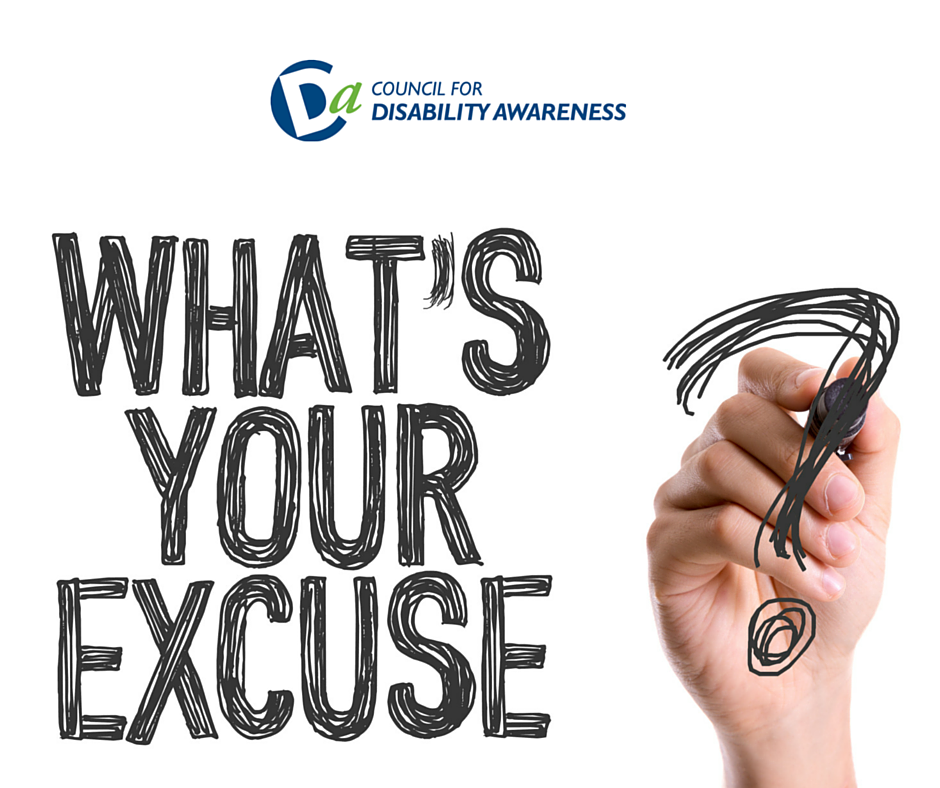 In the 1980 movie parody Airplane, Lloyd Bridges played the role of the beleaguered airport manager who faced crisis after crisis. As stress overcame his character throughout the movie, he uttered his now famous refrain, "I guess I picked the wrong week to quit smoking," as he lit up a cigarette. And there was ALWAYS an excuse for him to put off quitting any of his bad habits. Do you have a little Lloyd Bridges in you? Are you continually finding an excuse to sign up for disability insurance?
Do Any of These Excuses Sound Familiar?  
I'm pretty sure I already have Disability Insurance through my job
You may already have Disability Insurance through your job. However, it is not a benefit you automatically receive because you work somewhere.
In order to get it through your job, your employer has to offer it as a benefit. Many employers, especially small businesses, do not. If it is offered at work, sometimes you need to actively sign up for it and sometimes pay a portion of the premiums.
If I can't work, then I will just dip into my savings and I'll be fine
Of course you can dip into savings if you can't work due to injury or sickness. But, how long will those funds last? You have to pay bills: utilities, groceries, car payment, mortgage, childcare, and medical bills, etc. According to a Federal Reserve report, 47 percent of Americans couldn't handle a $400 emergency.
When someone isn't injured or sick, they often underestimate how much they will need when they aren't working.
A sickness or injury can last months or years. Can your savings provide for that long?
I am in good health; I won't become disabled
The odds may surprise you.  Just over 1 in 4 of today's 20 year-olds will become disabled before they retire. An illness or accident that keeps you out of work can be very costly because medical bills, prescriptions, and other unforeseen expenses must be covered on top of pre-existing family and everyday expenses.
I'm not in a dangerous line of work
Many people assume disabilities are caused by freak accidents, but the 2014 Council for Disability Awareness Long Term Disability Claims Review reports that only 10 percent of disabilities are a result of injury. The vast majority of long-term absences are actually due to illnesses.
My spouse earns a good income so we'll be covered if I can't work
That could be enough—many two-income households manage just fine on one income for a while, particularly when the working spouse is the primary breadwinner. But consider the fact that the average long-term disability absence lasts 2.5 years and could impose medical expenses beyond what your health insurance would cover.
Could your spouse's income cover your household expenses for that period? Disability causes nearly 50% of all mortgage foreclosures, so it can be a significant burden.
Disability insurance seems like a good idea, but I just can't afford it
If you have employer sponsored coverage, it likely costs less than 1 percent of your gross income. However, if your employer does not offer it, and disability insurance is simply too expensive, there are more affordable types of income protection such as critical illness insurance and accident insurance. They provide less comprehensive benefits but are better than no coverage.
What really may be unaffordable is your current expenses without a paycheck.
There Are a Few Appropriate Excuses 
Two disability insurance excuses are perfectly appropriate depending on your circumstances: a) I'm only a few years away from retirement, so I probably don't need it at this point; or b) I have enough cash savings and other liquid assets to last me if I'm unable to work for a long time.
However, beyond these excuses, you may be doing nothing more than preparing to audition for the role of the airport manager in a long overdue remake of the original Airplane classic.
Image Credit: Shutterstock