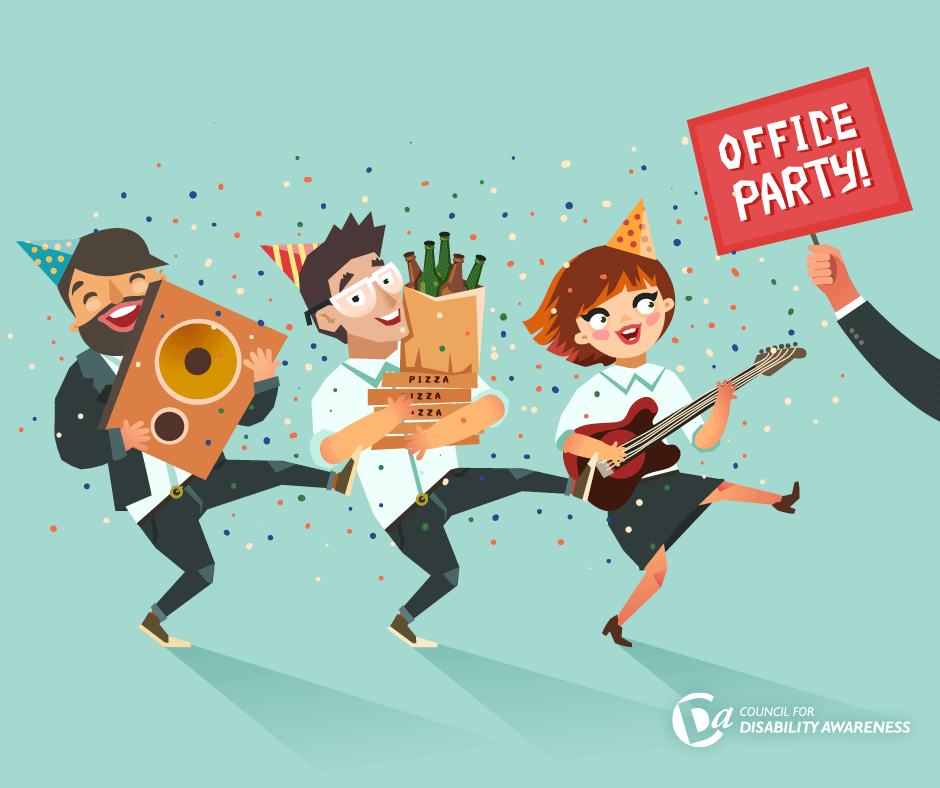 The office holiday party. It's often met with dread not only by HR (and whoever winds up on the "party planning committee"), but by employees that would rather skip it, too. More often than not, the problem comes down to a lack of proper planning or simply from getting stuck in a cycle of throwing the same party each and every year. If you're looking to boost morale, however, you're going to have to inject some creativity into the planning process.
Ready to throw a company holiday party that your employees will actually want to attend? Start here.
1. Make it Fun
One of the biggest reasons why someone might choose not to show up at a holiday party is that they expect it to be a boring time. Hiring a DJ and having the event catered may seem like a good way to kick off some fun, but it's nothing that people haven't seen before. What about having a live band perform, inviting an area chef to cook a meal or even setting up a photobooth? The more you can go against expectations, the more surprised and excited your employees will be once they actually show up.
2. Take it Outside the Office
Some office environments just aren't fit for a holiday party for one reason or another—this doesn't mean you can get away with not throwing one. In fact, your employees will be less likely to skip it if they're 100% sure of what they're getting into. You might choose to build a holiday party around an activity such as ice skating, which is perfect for injecting some holiday spirit into the event. When planning a party around an activity for a large group of people, the earlier you can line up all the details, the less likely it is that you'll run into any problems.
3. Be Generous
No one wants to leave a party thinking about how they would've improved upon it if the planning had been left up to them. It's one of the reasons why so many employees dread holiday parties. One way to avoid disappointment is to be as generous as possible. An open bar can go over very well, and you can get some extra mileage with your staff by serving up a curated assortment of holiday-themed cocktails and passing them around the room. Don't hold back with the hors d'oeuvres, either—you want people to go home with a positive impression of the company they work for.
4. Send People Home with Gifts
Nothing says "we appreciate your work" like sending your employees home with a gift bag. This is a great opportunity to get creative, as you can play to the individual interests of each employee so as to build morale and make them feel appreciated. If Dave in accounting loves basketball, perhaps tickets to an upcoming game could be a good fit. The possibilities are endless, and the more you can get to know what makes each one of your employees tick, the more effective your gift(s) can be.
So don't just assume that your holiday party has to be boring or humdrum. Put in the work, and the event will likely be a success.