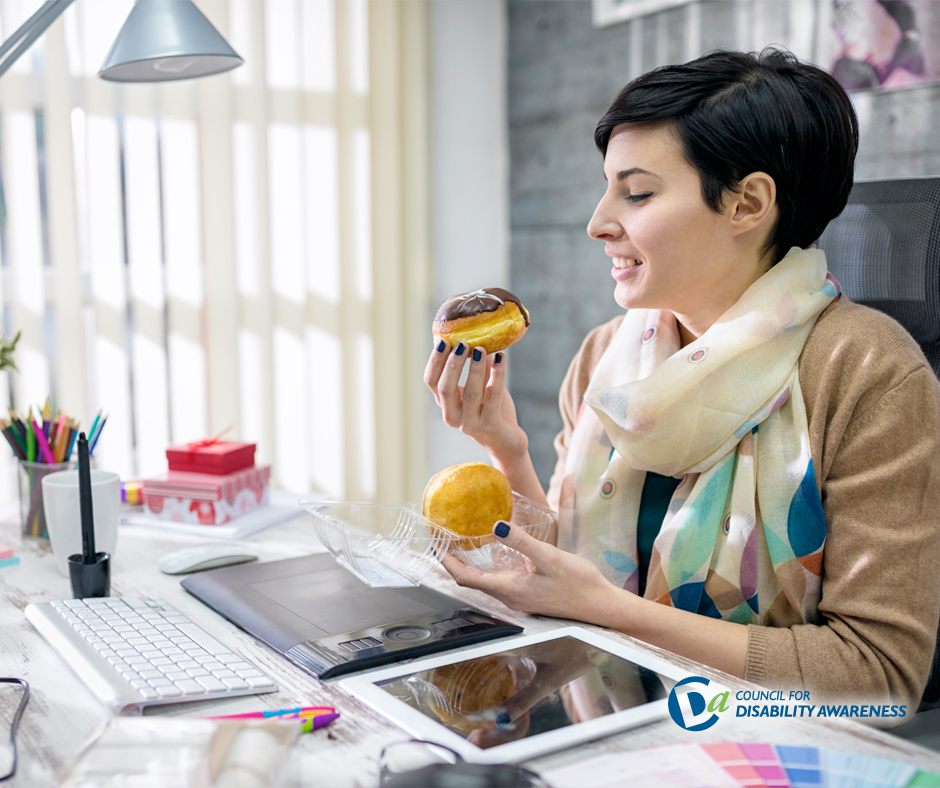 Want to keep your employees happy? The answer might be easier than you think—in fact, a surprising 81 percent of employees say they would work harder for an employer who made them feel appreciated. With Valentine's Day right around the corner, it's the perfect time to let your employees know how much you appreciate their hard work. Here are 10 ideas to get you started.
Say it with food.
This one's a no-brainer; everyone loves unexpected food. Surprise the team with donuts in the breakroom or a full-on pasta lunch at noon. Another fun idea that doubles as a team activity is to create a sundae bar and let employees make their own sweet treat.
Order each person their own coffee mug.
Spend some time browsing online and buy a coffee mug for each member of the team that reflects something that reminds you of them—whether it's a hobby they enjoy or a motivational saying that reminds you of them. They'll appreciate the thought you put into it, as well as the fact that you have recognized them individually. And as a bonus side benefit, no one will ever wonder which mug is theirs again.
Volunteer together.
Show your heart by going out in the community and doing a good deed together. You might bring sandwiches and mittens to the homeless or help at a local food bank. Everyone will feel a warm glow when they know they've brightened someone else's day.
Start a mutual admiration chain.
Everyone likes to hear they do a great job; this is the perfect time for everyone on the team to say something nice about each other. Make a book for everyone and invite team members to write a little note of appreciation about something they do that makes the work day smoother for everyone.
Ask what they need.
Sometimes the best way to show appreciation to employees is to let them voice their concerns or issues. Create a suggestion box that you actually use to find out what's on their mind. Kick off the program with a special team meeting where you explain the goals and ask employees if they'd like to voice any thoughts right away. Keep the meeting positive with a light tone—and provide food, of course.
Host dinner on you.
They probably don't want to eat dinner with you on Valentine's Day, but you can still spring for dinner. Find out a favorite restaurant of each employee and give a gift certificate or just tuck a $50 bill in a card where you have expressed your appreciation.
Host a team-building activity (that's actually fun).
A lot of these so-called activities can be quite awkward. That's why we put together a list of six really cool ideas for group activities that they wouldn't hate—no trust falls included.
Buy a group gift.
Is your dishwasher on its last legs or coffee maker a relic? Consider buying something special for the kitchen or break room that everyone can enjoy in the days ahead. Or, if your appliances are all up to par, spring for a gourmet coffee or snack service—a little something extra to show you're thinking of your employees and appreciate their hard work.
Remind them of all the ways you take care of them.
Sometimes HR can struggle with a creative way to remind employees of their benefits, and Valentine's Day provides the perfect opportunity to send an email summarizing your programs—such as healthcare, disability insurance, gym memberships, etc., and highlight how you take care of your employees all year long.
Give them the afternoon off.
It's hard to beat the offer for more time with their loved ones. Surprise the team with a "free" afternoon off—that they can take on an impromptu basis or save for a time that they can plan ahead and make the most of it.
Valentine's Day is the perfect time to show everyone in your life how special they are—even employees. With a little creativity, you can send them home for the day feeling a little more appreciated. You'll be glad you did, as gratitude gives a boost to both the giver and the recipient.