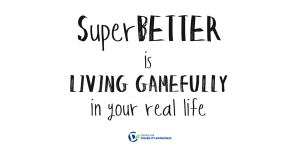 The Council for Disability Awareness knows at least one out of every five of us is dealing with some kind of our challenge in our lives. It might be depression, anxiety, or simply feeling stressed. We could all benefit from learning how to build resilience.
Build Resilience Simply by Playing a Game
That's why we're excited to feature our new partner, SuperBetter—a company that believes it can help us cope by living gamefully. Read their story, download their app, support their campaign, and find out how to build resilience, simply by playing a game.
You're just a couple of clicks away from an army of allies as well as a new lens for looking at life. It's about living gamefully and unleashing your heroic potential…
Hit pause
When was the last time you looked up from your to-do list long enough to congratulate yourself on something? For real-when did you really stop and take a minute to be proud of something you accomplished? I'll give you a moment here to think about it.
To clarify, the question isn't when did somebody else tell you how proud they are of you. It's when did you affirm yourself. Have you paused today to say: "Yeah, I DID that?" It could be for anything from responding to a stressful email to paying your bills to waking up in the morning and making a plan for the day. We do those kinds of things all the time, but we're not used to acknowledging our own resiliency and building our self-confidence. Instead, we often wait, hoping others will tell us our value, and we don't get an accurate picture of ourselves.
So maybe you've got that to-do list and there's more than you feel able to do. The thing is, it's not just you who's feeling overwhelmed or even anxious or depressed by all the things you want to get done or feel pressure to do. Naming that feeling is a great first step. Finding a space to share those concerns and embracing that you're not alone is very brave and can be incredibly rewarding.
Wouldn't it be great if you had a community of people to share your challenges with 24/7, and a way to pause and remind yourself that you ARE doing things worth celebrating every day? And what if you could carry all that awesomeness around in your pocket?
Be The Hero of Your Own Story
You can, super hero! Here's the great news: you are more than your to do list, and there's an army of allies out there who can help you tackle your goals in a really fun way. The secret is living each day with a gameful mindset. In other words, we can use the same strengths that we use when playing games to achieve goals and overcome challenges in our real lives. By activating powerups, completing quests, collaborating with allies and battling bad guys,  we can build resilience, and work toward our epic wins in life. That's what SuperBetter calls living gamefully.
The story of how SuperBetter went from an idea to an app with half a million users begins with the inspiring experience of Jane McGonigal overcoming her own traumatic brain injury and depression to not just get better, but to get SuperBetter. If you haven't seen Jane's TED Talk yet, here's the link.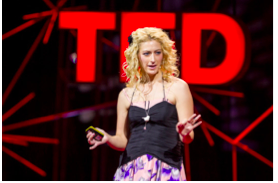 The genius of living gamefully, in community with other super heroes, is that there's always something you can do to build resilience – and lots of the power ups take less than a minute yet make a big difference in your day.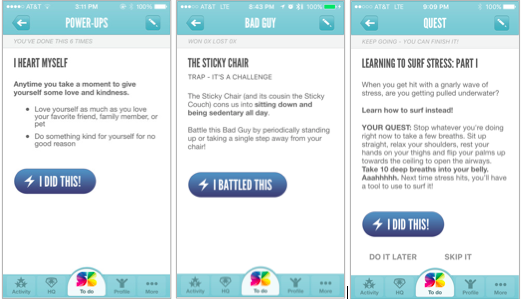 If you're ready to get SuperBetter, and download the free app that empowers you to build resilience, to do life more gamefully, and change your perspective on your accomplishments. You can connect with allies on the forums and invite your friends to connect with you!
SuperBetter's Newest Quest
The new team at SuperBetter is working to make improvements to the app and make it accessible to more people. We're looking for allies who are excited about the potential of SuperBetter to make a real difference in so many lives.
After you check out SuperBetter, take a look at the SuperBetter IndieGoGo campaign. You can get awesome perks for supporting a great cause!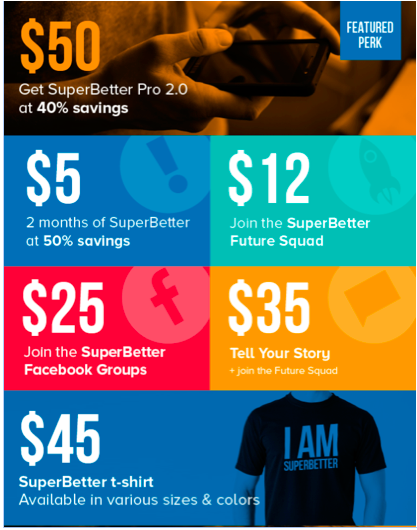 You're now on your way to build resilience, simply by playing a game.