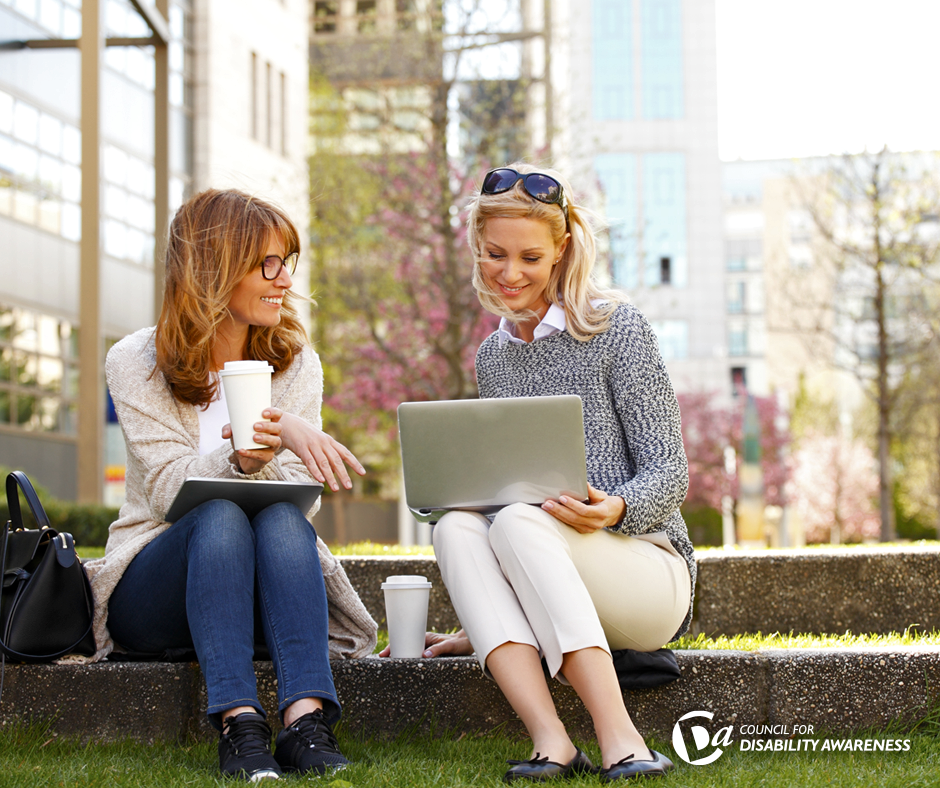 The lazy days of late summer are great…unless it's your employees who are feeling a little bit too much summer fever. Because even though it's the time of year when we want to hit the pool, the beach or the park, the work still has to get done.
However, employees have become more emphatic about "work/life" balance, and offering appealing policies can help fuel retention, an issue on the minds of almost every HR professional these days. That's why it's important to do what you can to promote employee-friendly offerings, while not turning the place into a free-for-all.
Here are six ways that companies can help their employees feel like they're getting a little taste of summer while still getting the work done.
Take meetings outside.
Remember when you were in school, and your teacher let the class take their reading circle to the playground on a sunny day? Heaven! Outside is the only place employees want to be, enjoying a little breath of fresh air. And it might even help them work better: According to the L.L.Bean 2018 Work and the Outdoors Survey, 86 percent of indoor workers would like to spend more time outside during the workday, with nearly three-quarters saying it would improve their mood and lower their stress levels. So see if you can indulge the team by heading out for a meeting in a nearby park or even in a green corner of the parking lot.
Relax the dress code.
There's something about capris and sandals that make you feel like you're on vacation even if you're working. If it's appropriate for your workplace, consider loosening your dress code, even if it's only on Fridays.
Make sure to put sensible limitations on the rules, such as no tank tops or athletic wear, or other specifics that are important for your particular office. If needed, remind employees that the relaxed dress code only applies to them when they are not meeting with clients or any other role restrictions you deem necessary – and recommend they keep a back-up outfit in the office in case they need to slip into something more professional for an unexpected meeting.
Offer flexibility when it makes sense.
This can be tricky because not every workplace or department can accommodate flex hours equally. After all, phones still have to be answered, and client needs still must be met. But if there is an opportunity for team members to come in earlier a couple days a week – and thus leave earlier– make that an option.
"Summer Fridays," where the office closes at noon, have become more common and probably won't surprise clients. Or, if the phone or floor absolutely must be manned, see if you can at least rotate among the departments so there is still coverage. Of course, you have to emphasize that flexible hours don't mean the work doesn't get done – it just means staff has some choice of whenit gets done.
Plan something fun.
Of course everyone has a different definition of "fun," so take your culture and employees' personalities into account before you plan an outing or event. Here are some great ideas for activities that are liable to please everyone, no matter their age, interests or abilities.
Surprise them with a treat.
Same as the teacher taking the class outside, nothing says summer and "playing hooky" like the ice cream truck. So some Wednesday afternoon when it's business as usual, surprise the office with a box of popsicles or ice cream sandwiches – or iced lattes if that's more your team's vibe. An unexpected treat can go a surprisingly long way in engendering employee's goodwill and loyalty.
Ask your team what they want.
And finally, if you're out of ideas for helping employees enjoy these last few weeks of summer, find out what would make them happy. They might appreciate leaving an hour early to head out on a bike ride with their kids or coming in an hour late so they can enjoy a morning kayak session or an extra-long lunch break to soak up some rays at the park.
The bonus is that by surveying your employees, you'll have some great intel to use when planning summer 2019.