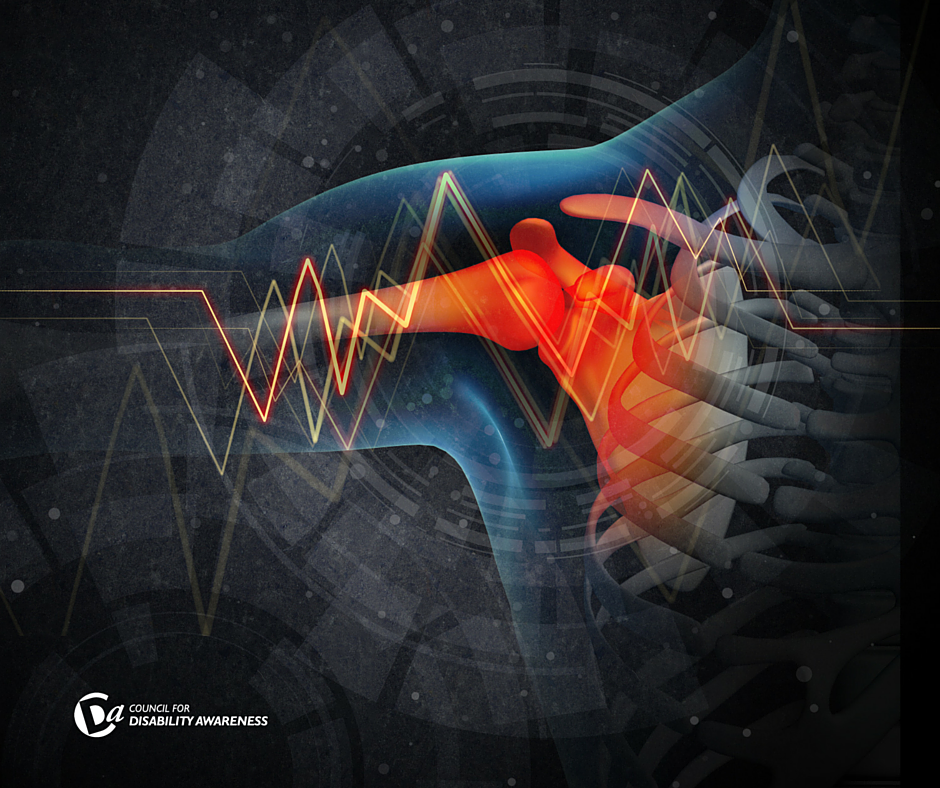 Question: What's the number one cause of disability?
Answer: Musculoskeletal issues. (Answer in Plain English: Conditions affecting muscles, bones and joints, like arthritis, back pain, neck pain, muscle tears, hip problems, tendonitis, etc.)
Question: Do you have a plan in place to protect your finances in case something happens to you?
Answer: Disability insurance. Do it. Now.
The unfortunate truth is that the odds of you experiencing a musculoskeletal issue or other disability at some point during your career are quite high. Right now, close to 8 percent percent of America's working-age population have some sort of work limitation. An estimated one in four of today's 20-year-olds will become disabled before they retire, and more than 29 percent of all new and ongoing disability claims are due to musculoskeletal issues or conditions.
There's no doubt these odds are a scary proposition, but the good news is that disability insurance can come to the rescue in your time of need.
And, of course, there are also ways you can proactively protect your family, your income, and your future from the fallout of an untimely musculoskeletal injury.
Baby Steps Toward Better Health
We can all reduce the chance of disability. In regard to musculoskeletal disability prevention, a great place to start is with some simple stretching. Stretching can fend off the most common types musculoskeletal injuries like muscle strains and back and neck pain. It's also a quick, easy way to exercise, and can be done before you leave the house or even throughout the day no matter where you are.
At the office, where repetition, lifting or even sitting can cause you harm, it's critical to make sure your employer is not putting you at risk. You have the right to a safe workplace.
Of course disability prevention hinges on lifestyle choices, too. We just welcomed a new year. How are those resolutions coming along?
Are you still smoking? Drinking too much? Sitting all the time? Patronizing Taco Bell too often? Haphazardly lifting heavy objects?
If making strides toward better health and longer life are on your list for 2016, minimizing these risky behaviors are a tremendous start. So in addition to ditching the cigarettes in 2016, you can seek out more nutritious fare. You can also plan meals or create a fitness plan, and take some time to care for your mental wellbeing. All of this will do wonders for your body and significantly lower your odds of getting knocked out of the game due to a musculoskeletal issue. It's not too late to lead a healthier, lifespan-increasing lifestyle!
Protect Ya Neck with Disability Insurance
Of course even the healthiest among us are not immune from disability – musculoskeletal or otherwise. Life is full of curve balls and unexpected adversity, but you can prevent financial ruin by purchasing disability insurance.
As for different types of disability insurance, you have options. Some employers offer paid group coverage, which can be either long- or short-term. There is also employee-sponsored coverage (which means you pick up the tab), and if you want a policy outside the workplace there are individual disability plans. You can visit our Resources page to learn more about disability insurance and how to purchase it.
If you're not sure about the particulars of your coverage, don't delay talking to your employer or insurer to find out the specifics of what each plan offers. Regardless of your plan at work, you can always supplement your coverage with more individual disability insurance.
Take a few moments to consider these small but critical steps you can take to protect your neck (and the rest of your body), and give your family the peace of mind they deserve.
Image Credit: Shutterstock