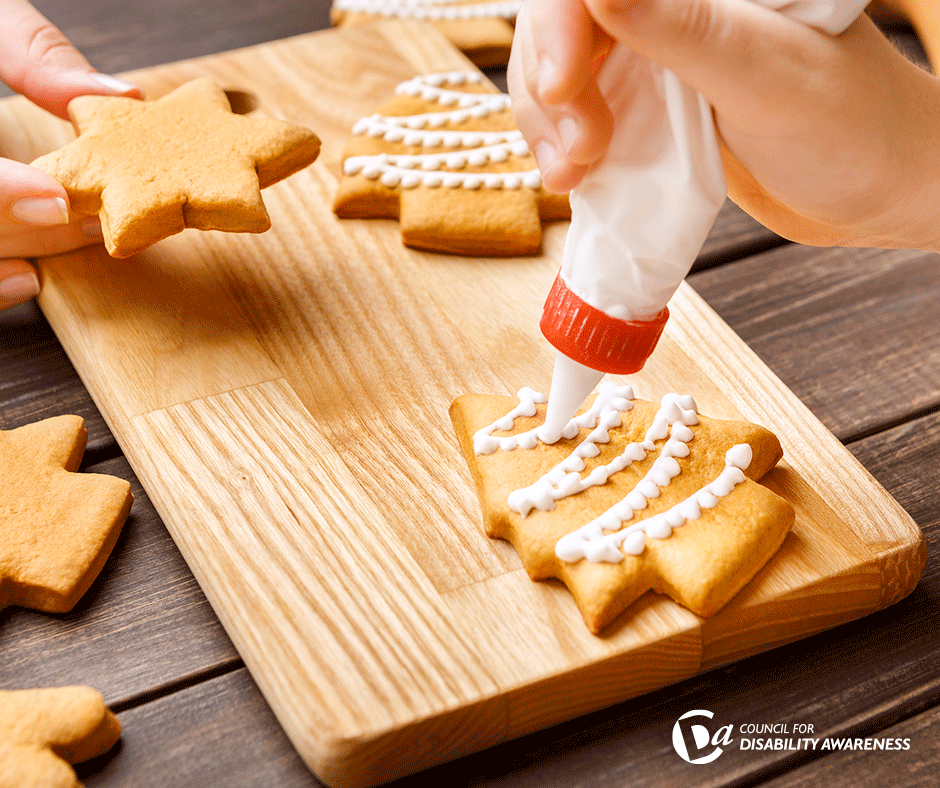 Just like everything else about 2020, the holidays are looking extremely different. Since most of our traditions revolve around groups—whether your own social posse or attending large events—it might feel challenging to consider how you will celebrate this season. The good news is that you can still carry on most of the traditions you cherish, with a few tweaks. (And you might just find that the holidays feel a little more special when they are less hectic.)
Here are six ideas to try.
From seeing Santa to a more personalized message
We all know that Santa is way too busy this time of year to spend time hanging out in the mall. That's why using a Santa app is actually more believable than ever. Calls, texts and video are the perfect way to keep in touch with the big guy, and just think of the money you'll save on that overpriced obligatory photo that's always a bit hazy anyway. Crafting a letter is still a fun way for your kids to practice writing skills (it's totally OK to peek over their shoulder to make sure there are no surprise requests). You can also get a letter back, postmarked from the North Pole, from the elves at the United States Postal Service.
From in-person celebrations to Zoom Hanukah events

Lighting the candles, feasting and playing the dreidel game are fun and special traditions, and yes, we are going to suggest an online event versus a large gathering. Adapt this to your family size and ages, but choosing a time each of the eight nights to light the candle together and open a gift can help create a meaningful daily moment. You can even make theme gifts for each night (socks, t-shirts, books, etc.); again, depending on the age of the participants and interest level in being on the more-organized side. If someone typically hosts the feasts, send out recipes in advance if feasible so everyone will be eating the same foods together. The key to success will be pre-planning.
From holiday shopping together to an online shopping party
Yes, we know that ecommerce is a worthy option for finding exactly what you want, but it also can erase the serendipity of running across just the right thing or getting input from your friends on whether that gift for your mother-in-law is off-base. But there's no reason to shop solo. Arrange an evening with your besties and have everyone do a little homework. Put together a list of people you are finding hard to buy for and ask for suggestions, and another list of gifts you've found (maybe even for yourself) that you're not quite sure of. Share them out via a video call to get and share advice with your trusted shopper squad.
From visiting families to fulfilling wishes online
Many of us spend part of our holiday season helping those who are going through tough times, and often that includes visiting kids in the hospital or helping host parties with other nonprofits. You can still make kids' wishes come true though USPS Operation Santa (Yep! Our friends at the post office again!) who have enabled plenty of online options. And of course, don't forget to give generously if you can locally and contact the organizations you usually support to see if they have virtual options as well.
From cookie decorating parties to "party in a box"
Gathering around to decorate cookies together is a sweet way to celebrate the season, but it's a little too close for comfort these days. If you are craving the fun of baking, gather your kids together and bake up a storm, then assemble cookie kits for friends and neighbors with frosting, sprinkles and other fun additions. If even that seems a little too "up close and personal," send a baking kit so they can do the baking themselves. Then you can organize an online decorating event or have friends send pictures of their masterpieces once they are done.
From neighborhood open house to socially distanced light walk
Outdoor activities (masks/socially distanced) are still largely approved, and from what we've seen, many neighborhoods are going all out on the lights this year. If you typically gather the gang for a get together in your house, move it outside and take it for a walk. Choose a time to (loosely) assemble in your front yard and then head out to walk up and down local streets. While the mask might muffle any impromptu caroling you do, that means even your off-key members can feel comfortable belting out holiday classics—and it will warm your face, too!  If you want to add a gaming element, make it a scavenger hunt where people look for holiday symbols or have them vote on their favorite décor.
As we know, this holiday will feel a little different in many ways, but that doesn't mean you have to forgo all your typical traditions. Some things might be cancelled, but not joy, peace or hope.