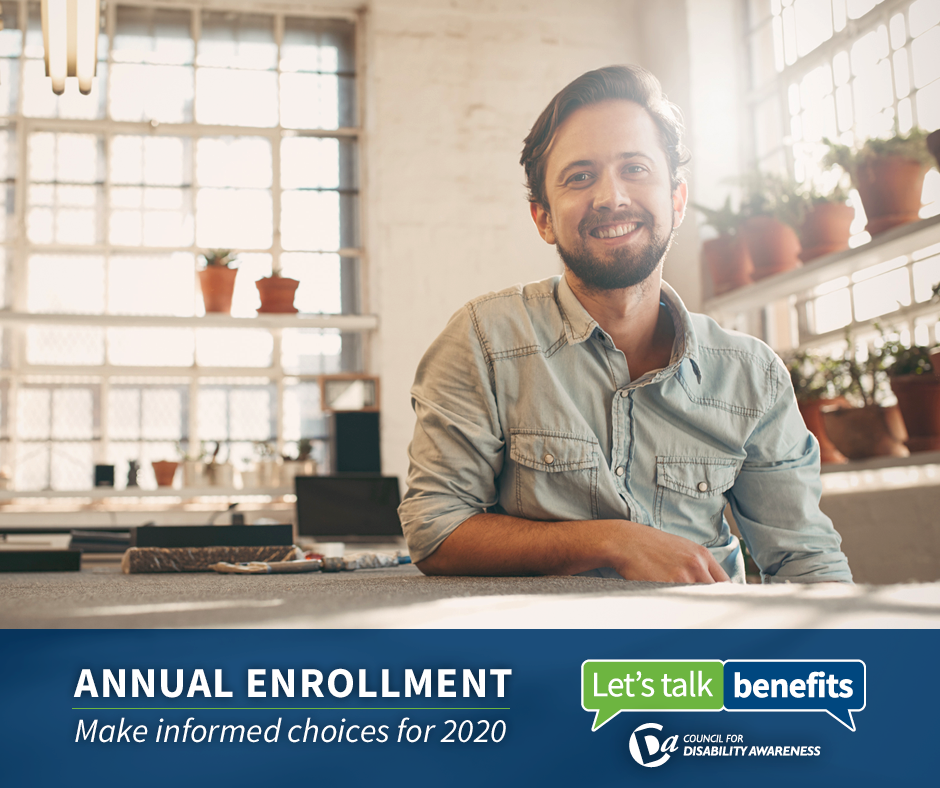 By Nandita Dalal, AVP, Lincoln Financial
Jesse Martin should have known about the upside of disability insurance. After all, his mom markets the employee benefit for one of the largest disability insurance companies in the U.S. But Jesse admits the last thing on his mind was to buy coverage that would help replace his paycheck if he gets sick or hurt. "I came in thinking of disability insurance as an unnecessary expense," Jesse says. "Even with the knowledge I have, my process was to make my benefits as cheap as possible."
According to recent research by The Center for Generational Kinetics, Jesse is like many of his peers in the youngest age group (age 18-24) – what most people are calling Generation Z[i] — who are joining the work force and helping shape the future of employee benefits offered by employers. 2 While employers are offering perks such as flexible scheduling, increased paid time off, financial wellness programs, and workplaces with serenity rooms and recreational areas, younger workers are leading people to think more about benefits such as disability insurance.2 Recent Generational Kinetics research shows that millennials would take a 10 percent cut in pay for a job with a robust benefits package.2
Jesse says he first focused on benefits like dental insurance and a 401K, and he put disability insurance on the back burner. "Without kids, I didn't think I'd need life and disability insurance," Jesse says. "When I saw disability insurance, I thought that was for older people. I didn't think about how it could help me. I think there's a sense of optimism and invincibility that we'll never get hurt. It seems so far-fetched." No one thinks they're going to get injured or need disability, but life happens. At least one of three people entering the work force today will become disabled before retirement age, according to the Social Security Administration.
Diane Russell, Jesse's mom and SVP at Lincoln Financial in the employee benefits industry, remembers when Jesse signed up for his employee benefits for the first time and—of course—asked for her advice. "Remember when you called me and said 'Mom, I had to pick my benefits, can we talk about it?'" Diane says. "We didn't really talk about it, though."
Many millennials seek their parents' advice when signing up for benefits. If the parents don't understand their own benefits or see the value of the coverage, they won't relay the importance of disability insurance to their kids, Diane says. "I didn't do that enough," Russell says. "I have three children, and I think I could've done a better job of teaching them to understand the value of disability insurance. Even though I'm in the industry, we didn't have that conversation."
Though their busy schedules meant Diane and Jesse couldn't discuss Jesse's benefit options, they both say these conversations should happen as older kids begin working summer and after-school jobs. Even before their kids attend college, it's a good idea for parents to talk with them about preparing for the unexpected, Diane says. Jesse adds that understanding employee benefits like disability insurance would be a good addition to a college class or a senior seminar designed to help college students transition to the working world. "It sounds complicated when it really isn't," Jesse says. "There's a lot of language that hides what would happen and what would be paid if you're hurt. It turns young people away. "Use layman's terms. We need plain language."
Sometimes the decision to forgo disability insurance comes down to finances. A millennial starting their career in an entry-level position has a lot of tough choices on how to spend their money. Yet that's why they should look at disability insurance as a way to protect their paycheck if they're ever hurt, Diane says.
Jesse changed his mind about buying disability insurance when he saw the cost. "When you see the price of it, it's like, 'Why not?' This is barely anything out of my paycheck and it's a strong benefit to have," he says. "If I get hurt, not only is medical not covering everything, I also won't bring in a paycheck."
Ultimately, disability insurance helps replace some of that paycheck when you're out of work for an injury or illness. "You get used to making a certain amount of money," Jesse says. "And the bills don't stop just because you can't work."
Jesse also saw how important disability insurance was for younger people like him once he started working in the insurance industry. "To be honest, it was eye-opening," Jesse says. "I saw people my age that used these benefits and if they hadn't, they'd be in a bad spot. Kids my age live an active lifestyle. When they get injured, they still need that paycheck."
[i] Francis, T and Hoefel, F. (2018, November) 'True Gen': Generation Z and its implications for companies. Retrieved from https://www.mckinsey.com/industries/consumer-packaged-goods/our-insights/true-gen-generation-z-and-its-implications-for-companies
2 Lincoln Financial and The Center for Generational Kinetics. (2019). [Study on Millennial Financial Wellness and Workplace Benefits Purchase Drivers]. Unpublished raw data.