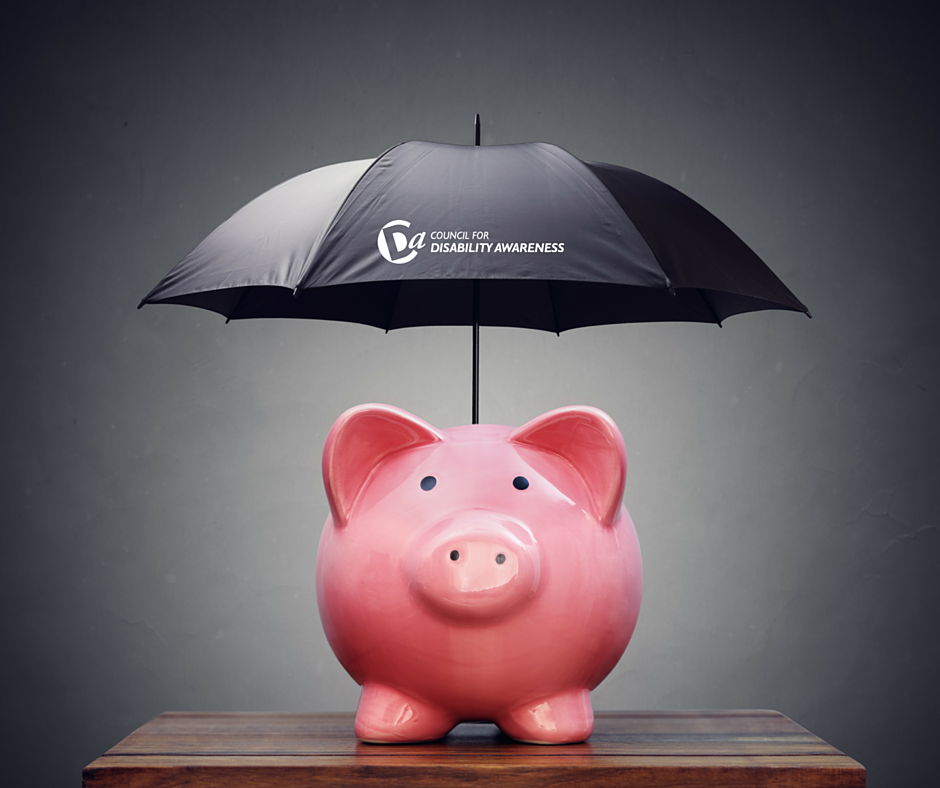 Long-term disability insurance. It's not as immediate a need as health insurance, and you probably don't think it works into your long-term financial plan as much as life insurance does.
But it's still really, really important.
Long-term disability insurance is, at its core, income replacement. It can help you make ends meet when you're unable to work without needing to completely drain your emergency fund or other savings. So why isn't it as popular as other insurance types?
If you're a first-time long-term disability shopper, it can be easy to find yourself overwhelmed or confused with this unfamiliar topic. But if you get to the core of what a long-term disability insurance policy can do for you, and cut through the noise of agents trying to upsell you on things you don't need, it's pretty easy to see the benefits.
Here are five questions every first-time long-term disability insurance shopper should know the answer to before they start hunting for a policy.
Do you need long-term disability insurance coverage?
In short, yes. You should have some sort of income protection; one in four workers will become disabled at some point in their careers, usually from an illness like cancer. But the bills won't stop, even if your paycheck does. The last thing you want is to worry about unpaid bills, on top of recovery.
The good news is that you might already have it. Disability insurance was provided by over 200,000 employers in 2014, so there's a chance that you are either enrolled in some sort of disability insurance plan, or have the option to enroll. It's important to know this before you start your shopping journey: If you already have an employer-sponsored disability plan, the supplemental long-term disability insurance you can buy on your own may be limiting.
The point of this guide is to give you the basics of what you need to know about long-term disability insurance.
Some coverage is better than no coverage, so the most important thing is to make sure you have protection. A licensed broker can walk you through the confusing parts and help you make the right decision for your financial situation, but you should at least know where to start!
What are the basics of long-term disability insurance?
Long-term disability insurance covers just that – long-term disabilities. This is generally defined as a period of longer than 90 days of being unable to work, due to an injury or illness. It's only available for people who work over 30 hours a week (the accepted definition of working full time).
Elimination period – This is how long it'll be before your long-term disability coverage kicks in. Also called the waiting period, you'll usually see it in periods of 60, 90, 180, or 365 days. The longer your elimination period, the lower your premiums, but policies are usually very cost-effective with 90-day elimination periods.
Benefit period – How long your benefits will last. You usually have the option to choose between 2, 5, and 10-year periods, or until retirement age, or until you return to work. The longer the benefit period, the higher your premiums.
Replacement rate – The amount of your monthly pre-tax income that you'll be able to cover. You can choose a monthly benefit up to the maximum allowed, usually 60% of your gross pay for most policies. The higher the replacement rate, the more expensive your policy.
Own occupation – Generally, your disability should be "own occupation" – that is, you're considered disabled if you can't do your own job, as opposed to being considered disabled only if you can't do any job (known as "any occupation" which, obviously, is a very different definition). For more information on occupation definitions when it comes to long-term disability insurance, check out our full primer here.
How do you know how much coverage you need?
When you're trying to decide how much long-term disability coverage you need, you need to consider two things: How much money you need coming in, and how long you need it to last.
The amount of income replacement you need depends on your individual circumstances. Your lifestyle, and the amount of money you need to cover your everyday expenses, will be the biggest driver. It will also depend on how well you're able to self-insure. For most people this comes in the form of an emergency fund. While this can help in the short-term, most emergency funds are only meant to last around six months, up to a year at the most. Many people won't have an emergency fund that can last multiple years, and dipping into other savings, such as an IRA, comes with a penalty.
Remember those benefit period lengths we talked about in the last section? While you can get coverage that lasts all the way to retirement, the average disability claim is around three years. That means a long-term disability policy with a benefit period of five years will cover most instances of disability.
What affects the price of your long-term disability policy?
As mentioned, the elimination period, benefit period, and replacement rate will all affect your premium. However, there are some things about yourself that will also determine how much you'll pay for a long-term disability insurance policy. Some of them will be familiar if you've shopped for other types of insurance products, they include:
Your occupation. Some jobs inherently put people more at risk of a disability than others. A landscaper will likely face higher rates than a writer.
Your age. Since older people are more at risk of becoming disabled than younger people, rates will increase the longer you wait to apply for long-term disability insurance. In the next section, we'll talk about how you can lock in rates if you apply when you're younger.
Your gender. Long-term disability policies for women typically end up being more expensive than for men.
Your health. The insurance carrier will want to know your current health and health history to predict your chances of becoming disabled. They do this through underwriting and a basic medical exam. Essentially, a short, free physical with a blood test. Pre-existing conditions may cause the insurer to shorten the benefit period. Or the insurer may include exclusions for certain conditions that won't be covered.
What riders are available?
An insurance policy isn't a one-size-fits-all deal. Every situation is different, and policies need to reflect this fact. That's where riders come in.
Riders are a way for you to customize a standard policy so that it better fits your needs. There are two main caveats when it comes to riders. First, features that are riders with some insurers might be standard fare with other insurers. You might be paying more for the same features depending on the carrier.
Second, riders can increase the cost of a policy. Your choice of riders depend on your individual needs and what your budget can support. Know your options, but talk to a licensed agent about what each rider will do to your policy's cost.
Common riders for long-term disability insurance policies include:
Non-cancelable rider – Looking to lock in your rates for as long as you pay your premiums? A non-cancelable rider will let you do that. That means your policy stays affordable for as long as you need it – a great incentive for getting protection early!
Future increase rider – We already talked about how your health affects your premiums. But what if you decide down the line that you need additional coverage? If it's been 10 years since you first applied and your health has gotten worse. What does that mean for your options? With a future increase rider, your medical insurability is locked in. Therefore, in the future, when you need coverage that corresponds to your new earnings, you can increase it regardless of changes to your health.
True own occupation rider – Remember at the beginning of this guide when we talked about "own occupation" being part of the definition of disability? Well, there are actually a few different levels of own occupation (we go into them in-depth here). A true own occupation rider means that if you can't work in your own occupation – even if you start working elsewhere – your benefit will be paid.
Residual disability coverage rider – Let's say you're still able to work but your disability has reduced your capacity to do so and you're making less money than you were pre-disability (for example, you're only able to work part-time now). A residual disability coverage rider will allow you to receive partial benefits. That way you can make up the difference in income amounts.
Remember, getting some long-term disability insurance coverage is better than having none at all. This guide is your introduction to the world of long-term disability insurance, and now you're ready to get some free long-term disability insurance quotes in minutes. But there's always a helpful PolicyGenius expert a call (or email, or chat) away to answer any questions you have once you start on your journey!
This article originally ran on Policy Genius on January 10, 2017.