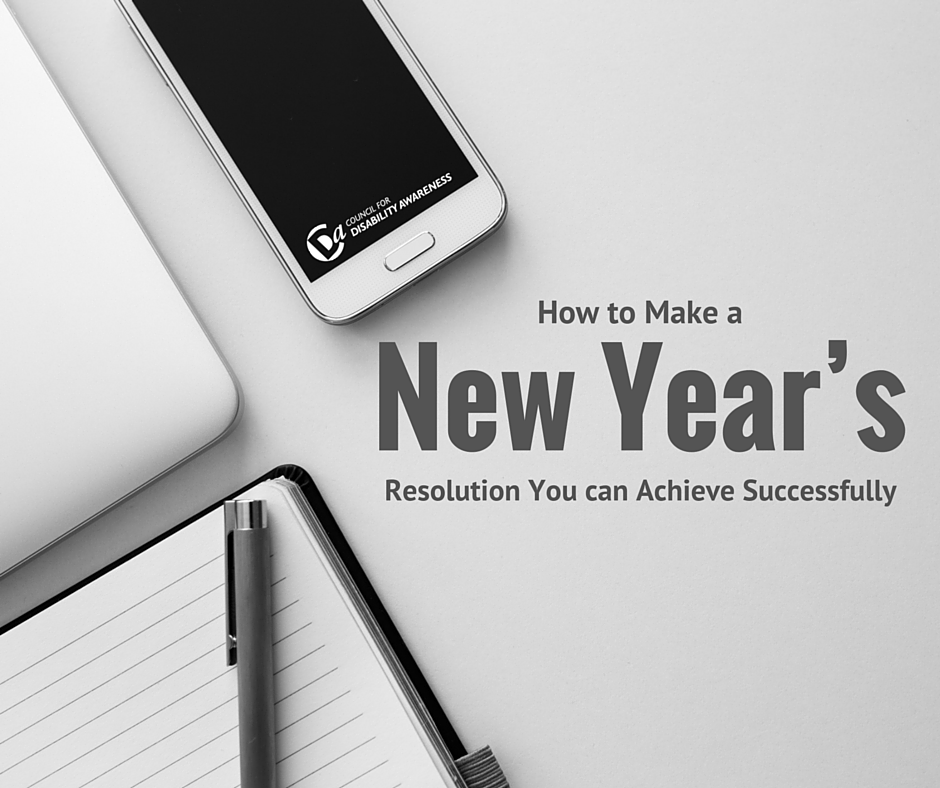 Many people consider the new year as a new beginning. This is why each January, 45 percent of Americans usually make a new year's resolution, according to University of Scranton research.
Generally, a new year's resolution is a promise to do something to improve our lives for the better. In 2015 the 10 most popular new year's resolutions were:
Lose weight

Getting organized

Spend less,

save more

Enjoy life to the fullest

Staying fit and healthy

Learn something exciting

Quit smoking

Help others in their dreams

Fall in love

Spend more time with family
While almost half the people in this country make a new year's resolution, only eight percent are actually successful in achieving it.
So, why do so many of us have a hard time keeping our new year's resolutions?
Why it's Hard to Keep a New Year's Resolution

There are several reasons why people fail at keeping their resolutions such as:
They're not specific: For example, "I want to lose weight this year" is too broad and general. How much weight do you want to lose? How will you achieve this? If you're not sure what your exact goal is, you're not going to know how to achieve it.
They're unrealistic: Let's say you plan on losing weight by going to the gym five times a week. Is this a realistic goal for you given your work and family schedule? If it's not realistic, you'll easily get discouraged and give up on your resolutions.
They're based on willpower, not systems: You may tell your self "I want to save more" instead of actually putting money into a savings account or you may say, "I want to eat better" instead of going to the grocery story and picking up ingredients to cook a healthy meal. If you have a resolution but no plan to implement it, you'll never be successful at it.

How to Make a New Year's Resolution You'll Actually Keep
Set SMART Goals
A great way to ensure you'll make a new year's resolution you can complete successfully is to have goals.
Set goals that are SMART:
Specific: A specific goal answers the who, what, where, when, and why. "Join my local gym and work out three times a week (Monday, Wednesday, Friday at 6:00 pm)."

Measurable: Ask yourself "how will I know I have accomplished my goal?" Losing 10 pounds in six months is a measurable goal.

Attainable: Your goal must be something you can actually achieve. For example, to lose weight you must have the ability, skills, and financial capacity to go to a gym and eat healthier.

Realistic: To be realistic, set a goal toward which you are both willing and able to work.

Timely: Goals without a time frame have higher changes of failing. If you want to lose 10 pounds, you must have a time frame. Make a new year's resolution such as "lose 10 pounds in six months" to get you motivated to work toward that goal within that time frame.
Setting SMART goals gives you a much greater chance of sticking to your new year's resolutions and achieving success.
Forgive Yourself
If you fall off the wagon, it's ok. Just jump back on. People have a tendency to give up if they stumble, but don't let a little setback derail you completely. Remember that setbacks are part of the process, learn from them, and keep moving toward your goals.
Reward Yourself
Reward yourself when you complete your goals. For example, if you've accomplished your goal of losing 10 pounds in six months, buy yourself new workout clothes or plan a beach vacation. You can decide how big or small your reward should be for your goal.
If you're planning to make a new year's resolution this January, set SMART goals to help you achieve them. Remember that it's ok to slip once in a while, and make sure to reward yourself when you successfully complete them.
Image Source: Pixabay