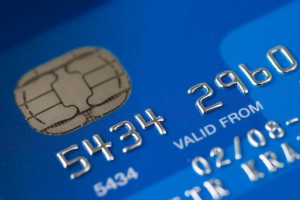 Your credit score ratings are extremely important especially when you're looking to get approved for credit such as a mortgage for your home or a car loan.
Credit score ratings not only affect whether you qualify for the mortgage or loan but also what interest rate you'll pay.
Millennials Have The Lowest Credit Score Ratings Of Any Generation
According to recent study by Experian, when it comes to credit score ratings, millennials lag behind other generations.
For example, they have an average credit score of 625, which is the lowest of any generation and almost 50 points below the national average.
This doesn't necessarily mean millennials don't pay their bills, but rather they haven't taken the steps needed to build up a credit record.
Steps To Building Your Credit Score Ratings From Scratch
Here, we list three steps to building your credit score ratings from scratch.
Check Your Credit Score Ratings
Begin by checking your credit score ratings.
Go to annualcreditreport.com and request your credit report from each one of the big three credit bureaus:
Experian

Equifax

Transunion
Federal law allows you to get your credit reports for free once per year.
Look for any incorrect information and get it fixed right away. For example, if they have the wrong birthdate or a misspelled street address, make sure to call them and provide the correct information.
You should then pull your credit score ratings from sites such as Credit.com or CreditKarma.com.
Credit scores range from 300 to 850.
Credit score ratings above 750 is considered excellent while anything below 600 is considered poor to bad.
Get A Credit Card
Your options for building credit include:
Credit cards

Student loans

Personal loans

Auto loans
From this list, getting a credit card is the easiest for millennials.
Sean McQuay, a credit card expert at NerdWallet, explains "all of those are much heavier decisions than signing up for a credit card. A credit card is the only option accessible and wise for the young consumer."
If you already have a good credit score you can qualify for a mainstream rewards credit card.
Make sure to apply for a credit card you think you can qualify for as each application lowers your credit score slightly.
This is because of the "hard inquiry", which happens every time a credit card company or lender checks your credit history with your permission.
If they were to check your credit history without your permission, let's say for marketing reasons, this type of "soft inquiry" shouldn't affect your credit score ratings.
Therefore, it's important to only apply for credit cards for which you'd qualify.
A credit card you plan to keep in the long-term can help you increase your credit score ratings.
Use Credit Responsibly
There are a few simple rules to using your credit responsibly.
Always pay your bills on time: Set up automatic payments to make sure you'll always make payments on time. If you miss a due date it's important to make the payment as soon you realize it, as credit bureaus are usually notified 30 days after you have missed a payment. When you make late payments, the information goes on your credit reports which then results in lower credit score ratings.
Always pay the full credit card bill amount: To build you credit score ratings you don't need to carry a balance on your credit cards. Avoid incurring interest by paying your credit cards bills in full each month.
Don't max out your credit card: Just because you have a higher limit on your credit card than you need, doesn't mean you should spend it all. Not only does a high amount on your credit card make it harder to pay off the bill, it's also bad news for your credit score ratings.
So, Why is a High Amount on Your Credit Card Bad for Your Credit Score Ratings?
This is because it affects your utilization ratio, which is the percentage of your credit line you're using.
You want to try to keep this ratio low.
According to Experian, the average millennial is using 43 percent of his or her credit limit, which is significantly higher than the 30 percent or less recommended by experts.
For example, if your credit limit is $1,000, you wouldn't want to charge more than $300 to your card in any given month.
To lower your utilization ratio, you should charge less to the card.
However, let's say you want to use your credit cards more often because you earn rewards or loyalty points on them but you have a low credit limit.
You can simply pay your bill multiple times a month.
Keeping your balance low at all times keeps your utilization ratio low as well.
Check Your Credit Score Ratings Every Six Months
Gerri Detweiler, a credit expert at credit.com, recommends checking your credit score ratings after using a credit card for six months to make sure your credit is still in check.
Following the above three steps can help millennials build solid credit score ratings.