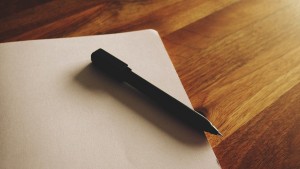 Studies show 90 percent of employees with disabilities were rated average or better in job performance by their managers.
The survey found employees with disabilities have:
Lower turnover rates

Lower Absenteeism

High productivity
There's no doubt employees with disabilities can perform very well on the job.
However, before employees with disabilities can prove their productivity or above-average job performance, they must first land the job.
Preparation is Key to Landing The Job
Preparation is crucial in reassuring your potential employers that you're qualified for the job and your disability doesn't affect your performance or productivity.
Therefore, your job interview is extremely important, as it may be the only chance you get to make a lasting impression.
Here, we offer four tips to help you give your best interview to get the job.
Interviewing Tips For Potential Employees With Disabilities
Prepare In Advance For Your Interview
Be prepared in advance to ensure there are no surprises at the interview.
If you plan on having an interpreter at your interview, make sure to tell your interviewer in advance. You should explain that your interpreter is there to make communication easier and the interviewer should direct any comments to you.
You should also dress appropriately for the job. For example, if you're interviewing for an office job, consider wearing formal business clothing like a suit.
If you use any mobility aids like canes or wheelchairs, make sure they are in clean and presentable shape.
During your interview focus on how these accommodations remove any barriers to doing the job properly.
Know Your Rights
Make sure to know and understand your rights so you can be protected from answering any illegal or discriminatory questions.
Under The Americans with Disabilities Act, all people with disabilities have the same rights and privileges in employment as people without disabilities.
The federal law says employers can't ask questions which might reveal a disability or mental health issue during the interview process.
You don't have to let your employer know about your disability until you need an accommodation for it.
Employers can ask about these issues only once they make a job offer. However, legally, an employer can only withdraw a job offer for reasons related to the particular job or their business needs. 
Research the Company
Research the company in detail before the interview.
During your interview you should be able to answer questions about the company's products or services as well as about the competition or industry.
The Employer Assistance And Resource Network (EARN) recommends the following resources to help you research your potential employer:
Company's website

Company's annual reports

Magazine or trade publication write-ups

Official biographies of management and interviewer(s)
Practice Your Responses
Develop a list of potential questions, and practice answering them.
For instance, have a well thought out answer to "Why do you want to work here?" or "Why are you the right candidate for this job?"
You may also be asked how you handle tough situations. For example,  according to the EARN, you should be able to talk about a work problem you've experienced and explain how you solved it.
When asked this type of question, make sure your answer highlights your skills and suitability for the job.
Following these interview preparation tips can put potential employees with disabilities in a better position to get the job.