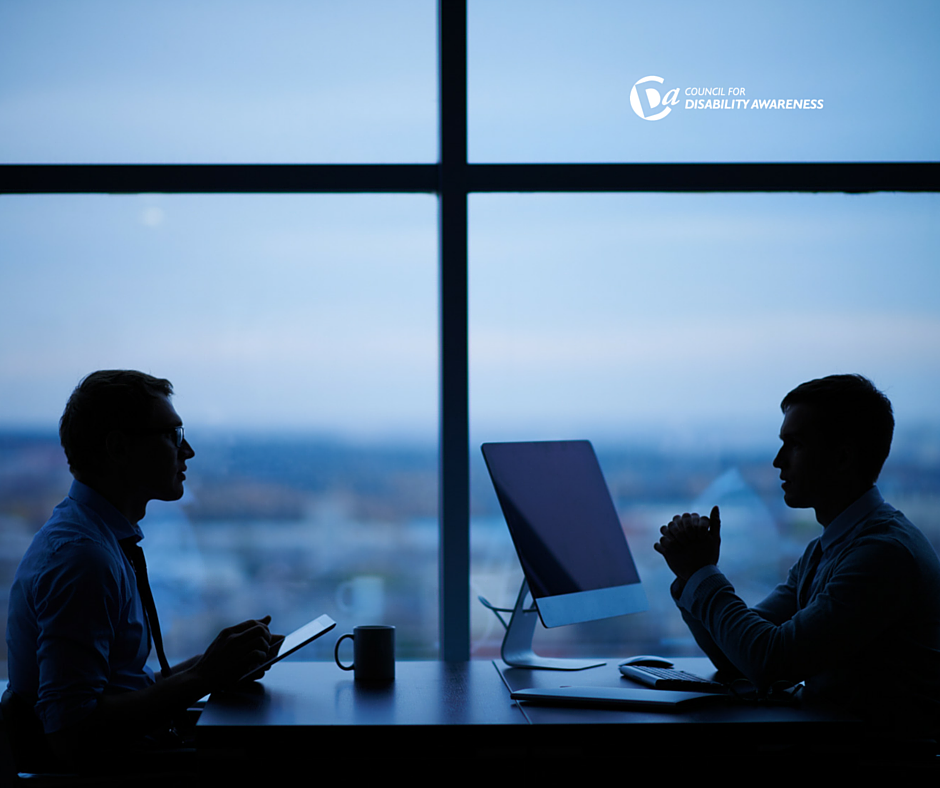 Having a disability can be a setback, but by no means does it have to mean the end of your career. There are jobs for people with disabilities out there and resources to help you find a career that works for you.
Where the Jobs Are
The U.S. government has enacted several programs and policies designed to advance disability employment. With that said, census data shows that just over 40 percent of people with a disability are employed.
This low number represents a huge missed opportunity for American businesses and the U.S. economy. Workers with a disability can offer unique talents, insights, and innovations which can create an all-around better equipped workforce.
In the hopes of spurring more employment ideas for candidates with a disability, here are some resources that can help you or someone you know land a job, and also connect employers with qualified workers.
Resources to Help Find a Job
Jobs for Candidates with Disabilities
Getting Hired (Empowering individuals and veterans with disabilities)
Careers for People with Disabilities
Resources for Employers
Employer Assistance and Resource Network on Disability Inclusion
Resources for Employers and Businesses
Types of Jobs for People with Disabilities
So what types of jobs can you do with a disability? Just about anything, really. Check out this handy list from Careers for People with Disabilities for some ideas.
Accountant
Administrative Assistant
Animal Caretaker
Appointment Clerk
Automobile Detailer
Bagger
Baker Assistant
Bus Driver
Cafeteria Attendant
Cashier
Child Care Attendant
Clerical Assistant
Clothing Processor
Communications Specialist
Companion
Cook Assistant
Counter Attendant
Custodian/Janitor
Data Entry Clerk
Deli Clerk
Dining Room Attendant
Driver/Delivery
Editor
Electronics Assembler
Factory Helper
File Clerk
Fitting Room Attendant
Floral Designer
Food Service Worker
Groundskeeper
Home Health Aide
Horticulture Worker
Housekeeper
Information Technology
Kitchen Utility Worker
Laboratory Technician
Laborer
Laundry Worker
Lawn Service Worker
Locker Room Attendant
Mail Clerk
Marketing Specialist
Mechanic Assistant
Nurse, Licensed Practical
Nursery School Attendant
Nurse's Aide
Office Manager
Order Clerk
Packager
Photo Developer
Production Clerk
Proofreader
Public Relations
Receptionist
Sales Clerk
Sales Rep, Advertising
Salesperson
School Bus Monitor
Security Guard
Shipping and Receiving Clerk
Stock Clerk
Street Sweeper
Survey Worker
Teacher's Aide
Truck Driver
Writer
Of course this list is not exhaustive. Workers with disabilities can excel – and are excelling – in every American sector and industry. And thanks to the Americans with Disabilities Act of 1990, people with disabilities are guaranteed protections in jobs, transportation, schools, and all places open to the general public. There has also been a push in recent years for employers to get up to speed in regard to offering technology that can optimize productivity for people with disabilities.
Employers throughout the U.S. would be wise to prioritize hiring workers with a disability, who can bring a unique adaptability, resiliency and problem solving ability to the table. That's something every business could use more of.
Image Credit: Shutterstock