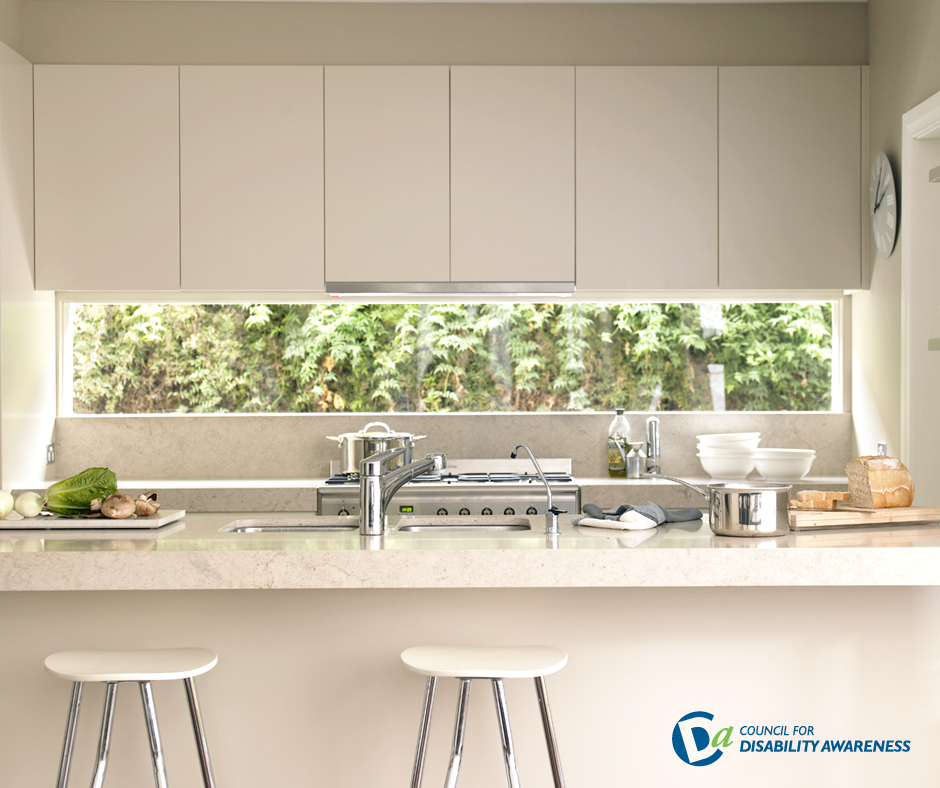 Arthritis doesn't just affect the AARP set. In fact, it's the leading cause of work-related disability, affecting nearly a quarter of adults, according to the Centers for Disease Control and Prevention. Arthritis is actually a "catch all" term for more than 100 joint-related diseases and conditions, including gout, lupus, and rheumatoid arthritis.
If you're one of those suffering with this disability, you know how challenging even the simplest tasks can be. But while major home renovations might seem daunting, there are some relatively easy hacks that can make a home friendlier for those living with arthritis.
1. Add some kitchen gadgets.
Yes, we all have too many one-use items like garlic crushers and potato ricers. But if you love to cook (or just love to eat) and have arthritis, we can guarantee that some additional tools will never be perceived as clutter in the "gadget" drawer or on the counter. Here are four that are likely to become indispensable:
Jar opener: Grip the top better without having to squeeze harder
Food chopper: Put down the knife and let this handy helper do the work
Appliance knob grips: Make the knobs on your stove, faucet, and other appliances bigger and easier to grasp with these enlarged coverings
Grabber: Easily retrieve dropped items without bending or stooping
2. Make two quick fixes for a safer bathroom.
While you might not want to undertake a bathroom overhaul, there are two must-do fixes you can implement:
Raised toilet seat: This goes right over the existing one to make it easier to reach without altering your existing fixture.
Bars and handrails: Bathing safety should never be taken lightly. Grips will ensure you don't slip getting out of the shower or tub, and they now come in more decorative-looking choices these days — more like a towel bar — in a variety of finishes to lessen an institutional feel.
3. Purchase items in smaller quantities.
Yes we all love the thrill of saving money with bulk buys, but a huge bottle of soap or laundry detergent can be unwieldy. At the least, make sure you have assistance to put the larger contents into a smaller container for everyday use.
4. Make sure there are no trip hazards.
Check that your flooring is smooth, but not slippery. That might mean replacing worn carpet or covering slick hardwoods with carpet. If you don't want to cover your lovely floors, you can consider area rugs, but they can be especially dangerous since it's easy to catch a toe under the corner. Ensure they are stuck to the floor with sticky mats.
5. Climb carefully.
A two-story home can be a challenge if you have to navigate the stairs frequently. The best advice is to make sure that your items for daily living are downstairs, so even if your bedroom is up, you won't be making multiple trips up and down the stairs. You can even equip a downstairs powder room with a second set of supplies you use frequently, like your toothbrush and toiletries, to eliminate trips.
If you do have to navigate stairs, at least occasionally, make sure that they are covered with a nonstick surface, such as a runner that is anchored down. Then make sure the handrails are easy to grasp – a rail on each side is best, so you might want to install a second one. Another trick is to put colored tape on the edge of each step to make them more visible.
6. Swap out more comfortable seating.
Low chairs and couches can be hard to rise from so make sure that at least your favorite chair is a comfortable height. A dining table that's counter-height, outfitted with bar stools, can be a smart switch.
7. Declutter and reorganize.
The best overall tip is to take sure that your house is easy to navigate. That means getting rid of excess items that are in your way, from unnecessary furniture and lamps, to closets that are so stuffed you can't locate the item you are looking for.
Then organize the house to your comfort, such as keeping everyday items within arms' reach. That might mean moving dishes around in your kitchen, reshelving staples in your pantry to be at eye level and making sure that the most frequently worn items are front and center in your closet or drawers.
These few easy fixes can help you live more easily with an arthritis disability.